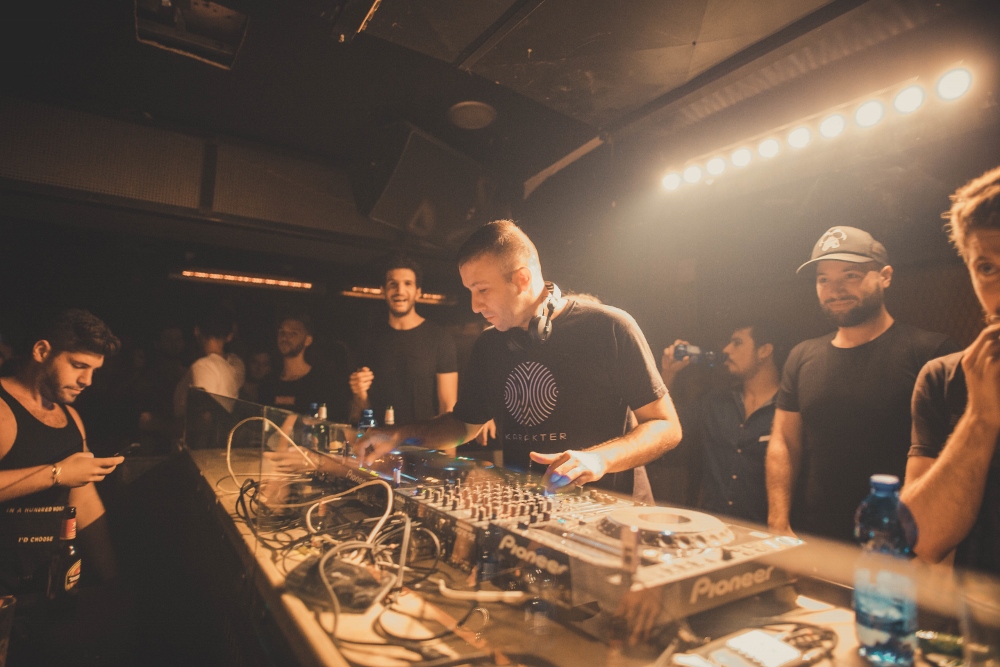 The electronic music festival TAV 2018 is coming in January, and like the Roman god Janus, will have 2 faces: talking music at the daytime conference, and a DJ lineup that will have you dancing through the clubs and dance bars of Tel Aviv at night. The music conference will be held at one of Tel Aviv's most attractive and inviting locations, the Edmond de Rothschild Center in the heart of Rothschild Boulevard. Tel Aviv Volume will take place from January 10 – 13, 2018. Tickets are available on the festival website.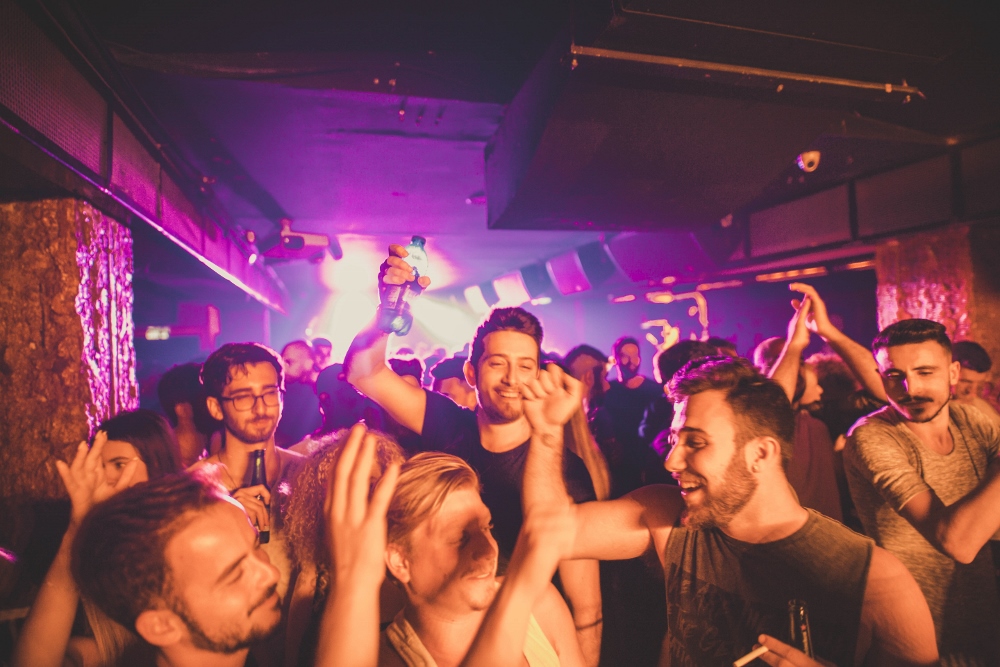 The conference will include panel discussions and lectures by local and international industry professionals, as well as opportunities for networking with fellow industry movers and shakers. Topics will include royalties, new tech, music labels, bookings, events promoters, resident DJs, the sound of Tel Aviv, music startups & more…
At night, the city will become a huge festival venue with over 100 hours of non-stop music – all on one multi-pass wristband that gives full access to all events. The full DJ lineup will be released soon – so stay tuned!
Main conference speakers:*
RENAAT VANDEPAPELIERE (BE) A&R and Owner of the respected all- mighty techno label R&S Records, releasing music for over 30 years by artists such as the first album of The Prodigy, Aphex Twin, Derrick May, Juan Atkins, Jaydee plastic dreams, radio slave, tale of us and many more – all part of the glorious heritage of R&S! A true music pioneer is coming to Tel Aviv.
YURI DOKTER  (NL)  Owner of the Dutch startup DJ Monitor that is changing the whole music industry the last decade with his proven technological solution that allows artists to make sure they do get paid there royalties from the music associations via accurate and transparent report, Yuri has stamped the term GET PLAYED – GET PAID all around the world, These days DJ Monitor is the largest in her field and provides accurate music monitoring and reports for most of the progressive music associations such as SESAC, ASCAP, BMI, BUMA etc.
MARK LAWRENCE (U.K) Chairman and first Chief Executive of the Association For Electronic Music (afem) Mark is unstoppable, constantly promoting music while hosting most of the important music conferences around the globe such as ADE, IMS – Mark mostly is known for promoting the issue of artists' royalties that is GET PLAYED – GET PAID for the benefit of the producers/dj's and he also runs a successful music label.
Claire O'Neill (UK) Creative Producer, Agent & Aerialist for Arcadia Spectacular, Co-Founder of A Greener Festival (AGF) and Event Producer and Programmer of Green Events & Innovations Conference (GEI) London, UK. Claire arrives in Tel Aviv to tell about the Arcadia Spectacular concept of the world-known Spider show that moves 100 tons of a mobile club from festival to festival and is all made from environment friendly materials naturally.
Lawyer Miss. Chen Benayoun The work of Chen is making echo's in the local music industry, during the years she has fought for music artist and is considered as expert on royalties artists rights in Israel.
Ilan Faktor Event producer and a timeless trance music fighter, one of the better promoters Israel has, Ilan has been since the beginning a basic pillar of the electronic music culture in Israel.
Asaf Samuel Dj and successful label owner named Malka Tuti releasing to the world hit after hit, currently is riding the wave and preforming at the most important clubs around the world.
Didi Ezra (Bizar Contact) SUPERSTAR DJ with high momentum and second to none accomplishment, Didi performs each night in front of tens-of-thousands, and every weekend jumps between airports to 3 performances in different countries, one of the most appreciated professionals the music industry has these days.
Barak Argaman (MAJOR7, X-NOIZE) SUPERSTAR DJ that plays the biggest stages around the world and brings our country massive respects by playing his music affront of millions each year, Barak is constantly "on-tour" across the globe and will comes especially to the conference to elaborate from his experience at the BREAKTHRUE! Panel on Thursday 11/01/18 together with Didi bizar contact, Stas vibe-tribe and a few more artists that did and still do it every night!
ADI LEV (NL/IL) The drum and base Queen arriving specially from Amsterdam to give her loyal crowd the fix they need.
Choopi DJ and producer and the talented resident dj of Allenby 58, and one of the people that is most recognized with the time and place that the electronic music revolution started more than two decades ago and turning it into the developing creative industry we know of today.
Yasmin Wachs One of the leaders of the important initiative "laylatov/good night" for safe and clean environment for women and in general for anybody that likes to go out in our city at night. Panel laylatov on Friday 12.01.18
Also participating : Rani Ronell from de'plus, Shirazi Shimon, Itai Harpez, Eyal Gelder from Kilombo, Regev Azax, Amir Cohen, Dor Dekel, Nati Gozlan, Zombi, Dede Nachmias, Doron Levitas from Lev Group/Warner Israel and many more industry hero's.
Adam Yehiel, the Founder and General Manager of Tel Aviv Volume / TAV says: "Tel Aviv Volume was created over 5 years ago to elevate and develop the electronic dance music culture and the night life industry, promote local artists, help local business, and even attract electronic dance music tourism during the winters low session with a massive dance music festival, nowadays we continue to push forward the young niche into a mature dance music industry based on collaborations in the most creative community in the country.
Tel Aviv Volume – TAV 2018 – information and ticket sales on the festival website: http://telavivvolume.com/
*information and texts provided by the festival