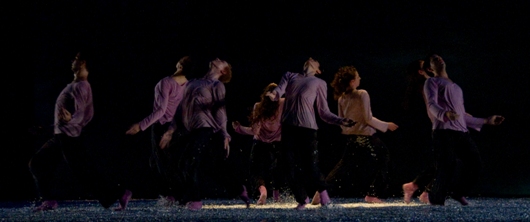 Jerusalem will soon open its gates to the world as the 49th Israel Festival celebrates the performing arts from May 25 – June 10. Opening the festival will be Shen Wei Dance Arts, with a dance concert that is a journey in movement and image from the ancient allure of the Silk Road, through the Cambodian jungle, the spirit of Tibet and the surreal urban landscapes of the contemporary East. Performing artists from Israel, the United States, England, Argentina, Lituania, Germany, Denmark, France, Korea, Iceland, Poland, India and Japan will create an artistic dialogue that embraces all disciplines and styles from classic to contemporary. 
The entire city will take part in the festival, with performances taking place in several venues: the Jerusalem Theatre, the new "Festival Club" (in the former Telad Studios), Gerard Behar Centre, Targ Music Center (Ein Karem), Alrov Blvd. in Mamilla, the Botanic Garden, the Pavilion in the Talpiyot industrial area, the Sultan's Pool, Jerusalem International Convention Center, Brigham Young University Jerusalem Center, YMCA, Beit Shmuel and the Lab Theatre. Several of the performances will also travel to other cities in Israel, including Tel Aviv, Holon, Modi'in, Dimona and Haifa. The festival offers something for everyone, including a special program of events for children.
Festival Director and Artistic Director Yossi Tal-Gan says, "This year's festival presents artists and performers at the cutting edge of 21st century culture and creativity. Their work is distinguished by its individual language, unique interpretations and virtuoso performances. The Israeli artists participating in the festival this year are the ones whose artistic activity often takes place beneath the surface, achieving an original form of expression. Some are in based in the center of the country, some are at the periphery and Jerusalem, places that afford the growth of the unusual, the creative and the free" The festival is produced by Miri Manirov, with Gil Shohat as Classical Music consultant and Jazz Program consultant Emmanuel Vitstom.
Read more about the festival programs: Dance, Theatre.
AYELET DEKEL