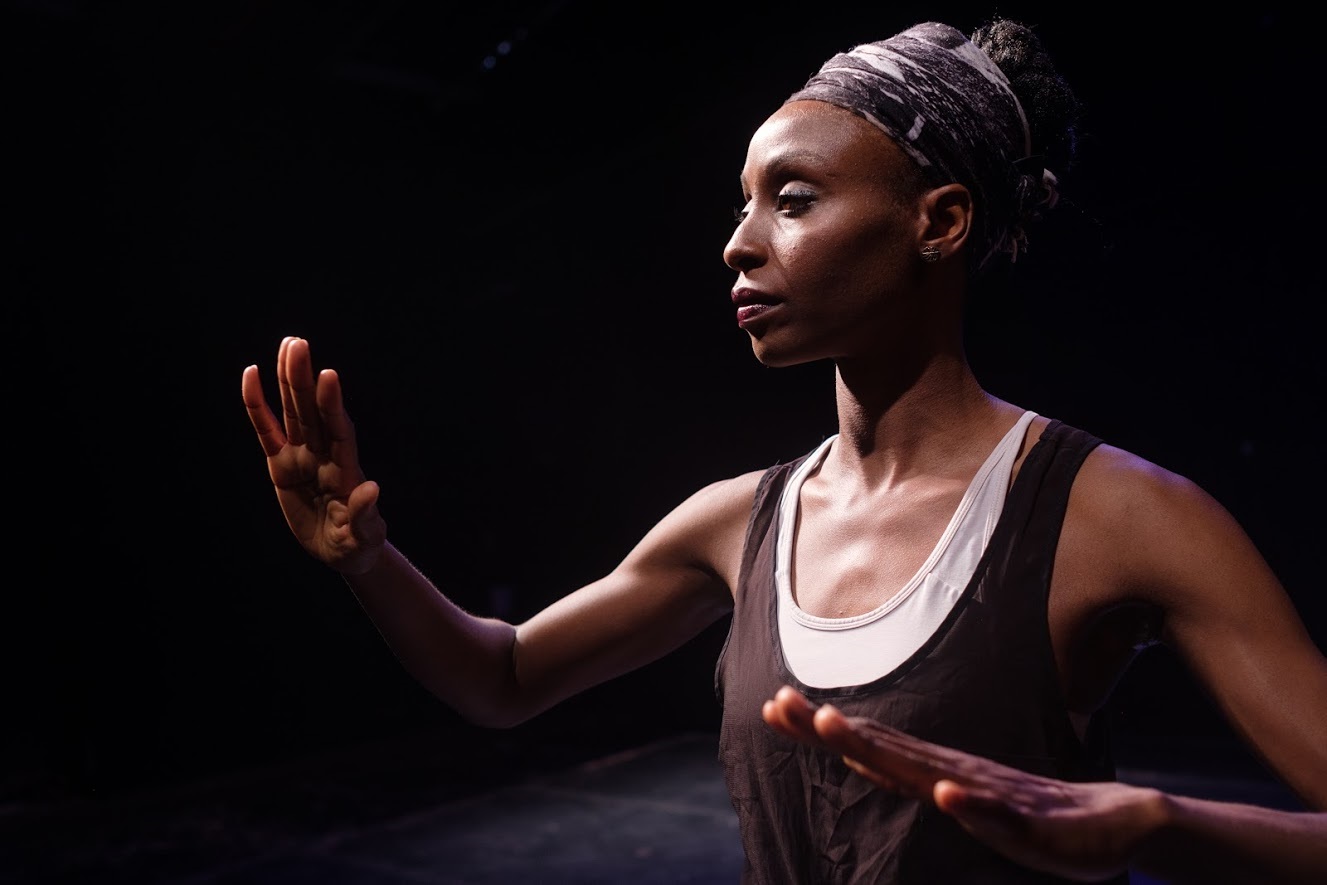 Intimadance 2018 will take place from June 27 – 30, 2018. A production of Tmuna theatre, the interdisciplinary festival will feature three programs of dance, performance and installation, as well as the international premiere of Austrian choreographer Doris Ulich's Every Body Electric on Wednesday, June 27, 2018. The festival's artistic directors are Anat Katz and Erez Ma'ayan, in consultation with Nava Zuckerman and Nitzan Cohen. The theme chosen for this year's festival is Fracture, as described by the festival:  "How we try to cope with today's reality, brittle, explosive, fragile and about to burst as it is.  How can one respond to the overabundance of political, economic, and social events that cause us to burst into fragments?"
While I have not seen the works to be performed at Intimadance, I've been impressed by several of dancers/choreographers I've had the opportunity to see in different works:
Josette Wiggan (formerly of Cirque du Soleil) dancing with Ron and the Red Beans; Gilad Jerushalmy in Niv Sheinfeld and Oren Laor's Cowboy; Merav Dagan and Shira Eviatar (in separate works) at Curtain Up 2016; and Oryan Yohanan in The Project and other works since.
There will be three programs, all featuring dance premieres, dates, times & participants:
Fracture Aleph: Gilad Jerushalmy, Oryan Yohanan, Snir Nakar, Shira Eviatar & Josette Wiggan
Wednesday, June 27th at 18:00; Thursday, June 28th at 20:30; Friday, June 29th at 14:00.
Fracture Bet: Noa Shavit, Annabelle Dvir, Merav Dagan, Vova Zak & Dr. Ronen Berger
Thursday, June 28th at 18:30; Saturday, June 30th at 14:00 and 20:00.
Fracture Gimel: Amit Zamir, Smadar Imor, Or Marin, Geva Zeibert
Friday, June 29th at 20:00; Saturday, June 30th at 12:00 and 18:00.
A new tradition at Intimadance is the Students' Stage, now in its second edition. The event provides a performance platform for emerging dancers, in cooperation with the following dance institutes: The Academy of Music and Dance in Jerusalem, The Seminar HaKibbutzim College, The Dancers' Training Course of Tel Aviv (previously Bikurei HaItim), the Ga'aton Dance Workshop, the Haifa Dance Workshop, and Re-Search.
Tickets are 65 NIS per show, a combined ticket for two shows is 100 NIS. Tickets for the Students' Stage are 30 NIS. Tickets may be ordered online via the Tmuna Theatre website, or call: 03-5611211.