The Sderot Blues Festival will take place on July 25th and 26th with a lineup of terrific musicians, and an emphasis on accessibility! Linking the spirit of Sderot and the Israeli south with the blues of Mississippi, the festival will host an international concert featuring blues artist Big A. This will be the first edition of an annual festival that aims to make all shows and publications accessible to people with visual, hearing, and other impairments.
All festival activities will be FREE!
Performances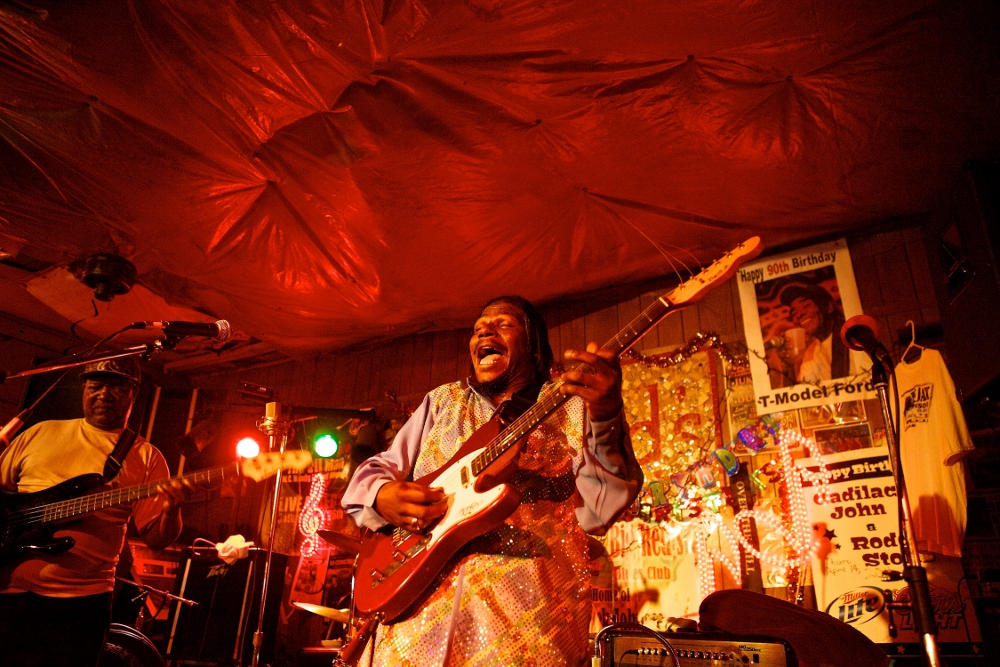 Big A (Anthony Sherrod), a blues singer and guitarist from the Mississsippi who grew up in the shadow of blues giants, making his Israeli debut! Accompanied by Yaron Yehu (Bass) and Aviv Barak (Drums).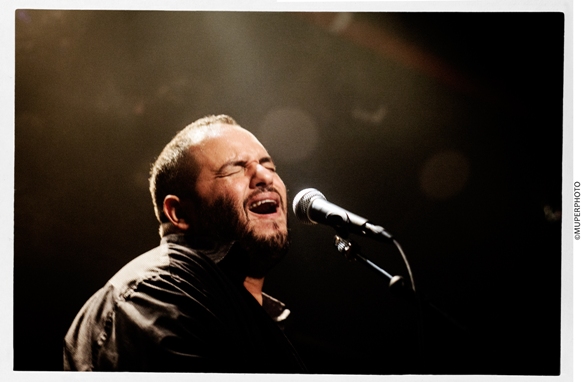 Shai Tsabari featuring Uzi Ramirez – What has not been said about Tsabari's range and throat, one of the country's greatest soul singers. This time he joins forces with Uzi Ramirez, a rock and blues guitarist, and together with Hagai Fershtman (drums) and Hod Moshonov (keyboard) they will explore original compositions from both, along the blues lines.
Ohana Brass Band – Also known as OBB, is a musical project inspired by the New Orleans street bands. They play together with the audience, and within the audience, inspiring dance with them and around them. The band is comprised of top elite brass musicians from the country's groove music scene.
Yaron Ben-Ami – Musician, journalist and lecturer, together with five blind musicians, will play "blind blues", accompanied by stories and demonstrations of the Mississippi blind blues scene (an original festival production).
Films – Special outdoor screening of a musical blues film, "We Juke Up In Here", documenting the current Mississippi blues scene.
Blind Orchestra – An extraordinary international improvisation project! All musicians will play blindfolded, apart from the conductor, whose role will be to signal each musician when they should play and when to stop by tapping them with the baton. Project was initiated by musician and artist Dov Rosen, founding member of The Angelcy and "Lo Dubim".
Bar Shows – Various blues and swing concert in intimate bar settings in Sderot. Featuring: Mickey Shaviv, Lazer Lloyd, Electric Blue, Noya Sol, Itamar Beck, and more.
Masterclasses, Lectures and Blues Meetups – Will take place with various participants at various bars across the festival grounds.
For Kids – Music workshops with classroom musical instruments: *Kazoo playing (a hollow instrument which doesn't require prior education). *Harmonica playing.
Dance Workshop – (Contact) balance. A mixed dance workshop for people with various physical abilities and disabilities, handicapped and non-handicapped. Hosted by Itamar Beck and Shiri Zinger, with live blues music by Yaron Ben-Ami.
Performance by Itamar Beck, a musician affected by CP, and his band, featuring flautist Gidi Aharonovich, who is blind.
A live radio broadcast of the festival will air on Kol HaNegev radio station, hosted by a blind man sharing his adventures from the festival.
Focus on Accessibility
Accessibility and Mobility – Escorting people suffering from blindness or visual impairment from their home to the festival by operating a volunteer program (upon conducting many surveys we learned that a large portion of people with disabilities refrain from attending cultural events as a result of not having an aide, and even when they do have one they use him or her for help running errands).
Early Access – A tour of the grounds prior to the festival to assist with learning the terrain, the artists, the areas dedicated to different activities and the infrastructure.
Concert Accessibility – Designating and marking a special area for people with special needs and disabilities, assigning volunteers on the ground to answer any need, physical escorts and aides during the festival.
Accessibility at Bar Lectures- Transcription of the lectures for people with hearing impairments (and song lyrics during lectures which incorporate songs as well) or sign language interpreter, accessible menu, etc.
Accessibility on Festival Grounds – Accessibility signs posted all across festival grounds, accessible toilets and full accessibility for wheelchairs on the ground, including ushers in areas where there is a large uphill slope and wheelchair assistance is needed. The entire area is accessible including handicapped parking all the way to the cinematheque and at the actual compound.
The festival is produced by Nobody's Fault Productions which has been bringing blues artists to Israel for the past 6 years, as well as producing local blues festivals and concerts. The festival is sponsored by the Sderot Municipality and the Sderot Development Fund and in collaboration with Sderot Cinematheque. The festival is collaborating with "The center for the blind in Israel", "The Central Library for the Blind, Visually Impaired and Handicapped in Israel, and "Access Israel."
*All information provided by the festival.
Links: Sderot Blues Festival website will be up and running soon! (to be updated)
facebook event: https://www.facebook.com/events/179852582731776/