Exciting news: Live Nation Israel and Bluestone Group officially announce Bon Jovi's return to Israel for a concert on July 25, 2019! The tour in support of their latest album, This House is Not for Sale, began 8 months ago, and the band has already performed in North and South America, Asia, and Australia. Next up is Europe, with the Park HaYarkon concert in Israel as the tour's closing concert. Tickets will go on sale today, December 17, 2018 at 18:00!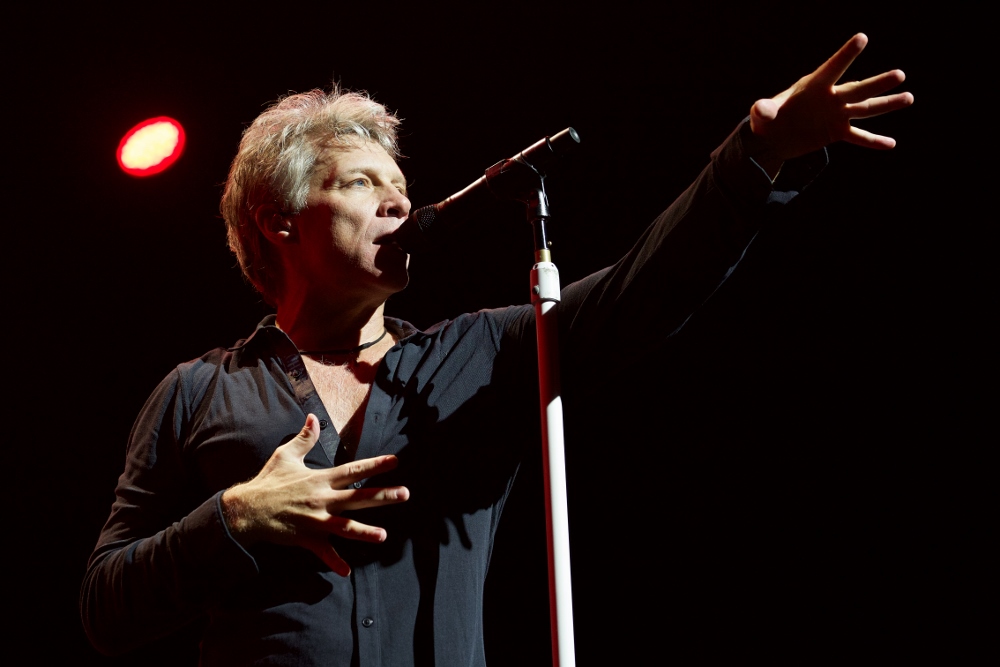 At their 2015 concert in Israel, performing in front of an enthusiastic crowd of over 50,000, Jon Bon Jovi promised "I'll come back here any single time you want." Now the band is fulfilling that promise. Inducted into the Rock and Roll Hall of Fame in 2018, and founded in 1983, the current band consists of Jon Bon Jovi – lead vocals, guitar; David Bryan – keyboards, piano, vocals; Tico Torres – drums, percussion, vocals; Hugh McDonald – bass, vocals; Phil X – guitar, vocals; and touring members Everett Bradley – guitar, vocals and John Shanks – guitar, vocals.
Tickets will go on sale Monday, December 17th at 18:00, and may be ordered from Ticketmaster Israel: www.tmisrael.co.il
Tickets prices are: Golden – 855 NIS, VIP – 955 NIS, Lawn – 335 NIS.
Discounts for credit card holders: AMEX – 100 NIS discount for Golden & VIP tickets; Leumi Card – 60 NIS discount for Lawn tickets; ELAL Frequent Flyers – 100 NIS discount for Golden & VIP tickets; 60 NIS discount for Lawn tickets