The A-Genre Festival will take place at Tmuna Theatre from April 3 – 6, 2019. This year, artists from different disciplines were invited to reflect on the theme of "peeling off the layers", in all its different associations. A-Genre provides a creative platform for those works that reach beyond the borders of genre and mainstream culture, it's a place for questioning and experimentation. I always find it intriguing and thought-provoking. Art directors and curators of A-Genre are Nava Zuckerman and Nitzan Cohen. Performances will take place at Tmuna Theatre, 8 Soncino, Tel Aviv, 03-5611211.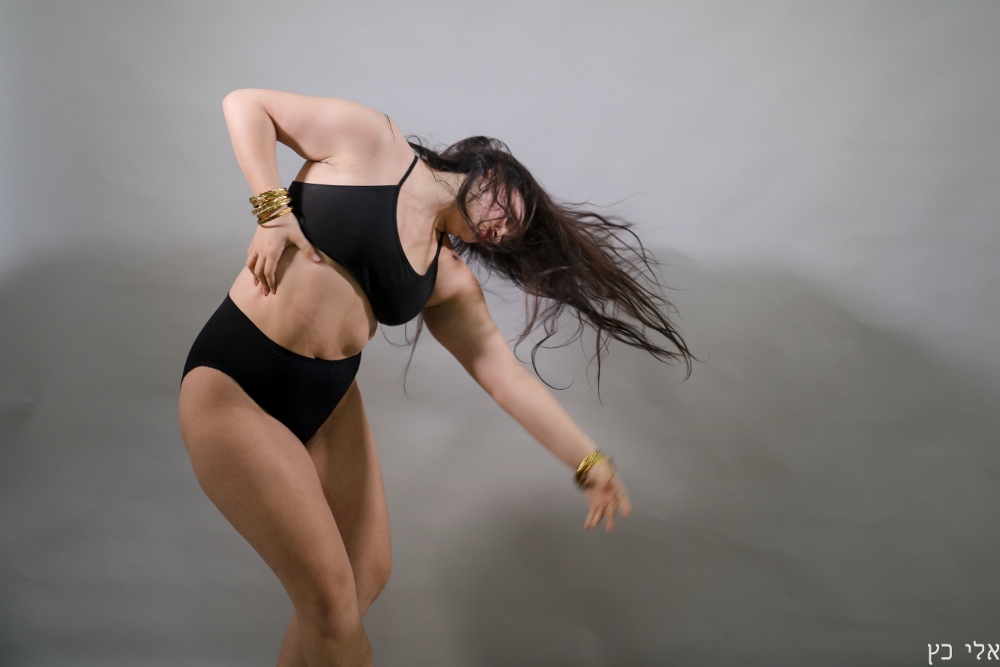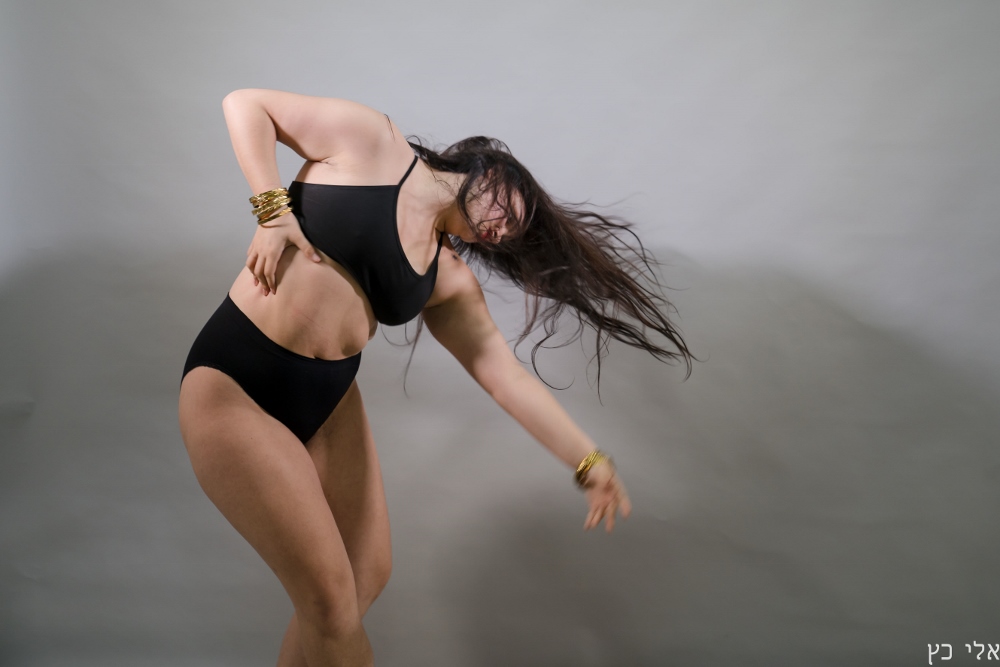 Tmuna Theatre provided the following description of the program:
"You rebuilt it, you got sick of it, you built it again….an urge to uproot, to destroy, to corrupt, to turn inside out, and an urge to build, to organize, to plan new streets, to change old names, in order to stabilize new worlds and hide old troubles, ready though they always were to claim their revenge" (from The Story of the Lost Child, Elena Ferrante)
Memory grows short.  We obsessively seek the new, never stopping to look for what hides beneath it, what brought it about, the layers that hold information we never addressed, never gave our time and attention.  The present is a layer of what was here before us, what we sometimes tend to forget, and sometimes don't want to remember.
A moment before we bid farewell to this home on Soncino, our house of creativity, Tmu-na, we set out to explore and peel off the layers that make it up, to see where we have been, what this place is, where we have been working and creating for the past 20 years.
What historical, personal and emotional information is concealed in this building that envelops us?  To what extent has it influenced the work of each and every one of us, consciously or unconsciously?  What insights will we gain, by peeling off its layers, about layers that surround us in other spaces?
Through the creations that have come to the Festival, we have encountered the possibility of a new look at details that have been concealed from us.  The questions this new look raises.  The subjects it raises and vents:  identity, sexuality, belonging.  The political and personal spaces it helps us discover.  A meeting with new layers is an invitation to creating a new corner within each space, to action, to defiance against a reality that erases memory, provides instant stimulation and sanctifies speed at the expense of process and path.
This year's Festival includes eight premieres, a guest video performance from London by Eyal Weizman, "Forensic Architecture", the  performance work "Margareta", a guest performance from Poland, and one unlisted, secret performance, to be seen only by whoever comes to the Festival.  This year's Festival is rich with a variety of performances and views of layers.
The performances invite us to peel off layers of identity, history, and sexuality, moving on the continuum between the personal and the political collective.
Ilana Ber, a 62-year-old performer, and a past window display designer, will perform her first solo work, in which she peels off layers of her life in parallel with her effort to adorn and revitalize the empty stage.
Gilead Jerushalmi, a young and promising artist who took part in last year's Intimadance, explores in his new work, "Baby Elephant", the boundaries of his intimacy with the audience, the permitted and forbidden touch, through questions about his early sexual experiences and early experiences in general.
Sa'ar Harrari will appear as the fictitious character Sammir Jaber, a former freedom fighter from Jenin, who suffered a back injury during an Army raid, was rehabilitated after encountering Ohad Naharin's "Gaga" method, and is now here to present  a performance created during the past two years.  Harrari, through this character, breaks down political identity into layers.
Adili Lieberman brings Keshet, her 10-month-old son, to the stage, and together they present for us a series of routine home activities – nursing, play, bedtime, activities that peel off the generational and intimate layers between mother and son.
Roni Ben Hamo, a young artist, peels off the layers of Arabic Jewish identity that she had tried to shed.
May Zarchi, a choreographer, seeks the layer of early, authentic, effortless movement.
Yaakov Amsalam, a theater director living in the Gaza Envelope, defines himself as a political Alzheimer victim. Like someone who has Alzheimer's, he writes himself notes, but rather than reminding himself  how he likes his coffee, he must remind himself of his political opinions, as a Leftist who finds himself living in a constant war zone.  In order to fill in the black holes and missing layers afflicting his memory because of his living situation, he asks the audience to help him by writing their thoughts and insights
Alit Kreiz and Nir Erez explore the layers that form a meeting between artists and their audience, between the audience and the art form that wishes to see whether it is still necessary and what its purpose is.
Roee Fabian will show a short film and a performance based on an inquiry about the building that has housed Tmu-na for the last 20 years.  Fabian, who is preparing a performance for our move to the new building on Yigal Allon Street, conducted and in-depth investigation of the building which began as a women's shoe tree factory, and discovered some surprises….
Yoav Barel's light in stallation, which continues the series of light installations from former A-Genre and Intimadance Festivals, seeks to examine the hidden activity that goes on in peeling off layers, and perhaps in concealing them.
The Finale of the Festival will be performed by the satirical duo "Poetry bottoms", who will this time read the Festival in particular and the world of theater and performance in general.  Nadav Bosem and Yuval Segev return to our stage to provide us with their view and  their interpretation of  the performance festival, together with special guests.
There will be a guest performance from London by Eyal Weizman, an artist of worldwide acclaim, who founded and runs Forensic Architecture (FA), an agency which investigates crimes of governments against their citizens using artistic and architectural techniques.  This agency, whose works are displayed in museums and galleries throughout the world, is bringing to the Festival three investigations carried out in Israel, of Israel's action in Gaza and in Um Al-Hiram.
An additional guest performance from abroad is "Margareta", a Polish work that has been touring the world.  In 2008, Janek Turkowski discovered a cardboard box containing 64 reels of 8 mm. film, in a shop in northern Germany, near the Polish border.  Each reel contained home movies with the same woman portrayed – Margareta Robah.  Turkowski was captivated by this charming character and began to reconstruct the life of a woman he had never met and could not have met.  On the background of the formation of the Communist bloc, the story of Margareta unfolds – from Turkowski's purchase of the reels of film to satisfy his curiosity, through his personal investigation of the identity of this impressive woman, who has left her mark, brief but indelible, through the home movies. Using digital filming alongside 8 mm. films he edited from the home movies, he has created a solo performance which is a pensive look at memory, how it can be recorded, and how it can be absorbed and perceived.
This year the Festival will also present two unlisted performances which wish to remain anonymous.  These are "White", a display in the gallery whose artists asked to remain anonymous and the secret tour of the Georges*, a work by Dudi Maayan, which is a tour of the theater during the Festival, which only someone who comes to the Festival can take part in.
We have set out on our Festival journey to see what peeling off layers brings to us as artists and to the audience who has come to share in the experience.
You are invited to come and see it.