NDT2 will perform at the Herzliya Performing Arts Center from May 3 – 6, 2019, with four works: SH-BOOM!, Sad Case, Simple Things and Midnight Raga.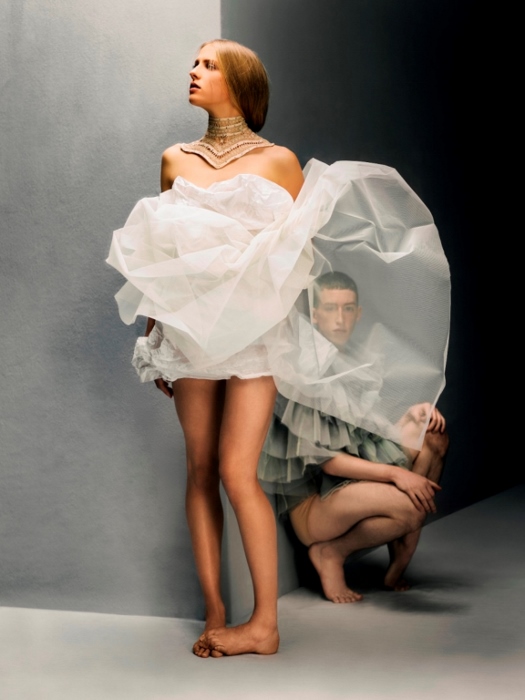 SH-BOOM! and Sad Case were both choreographed by Sol León and Paul Lightfoot, house choreographers since 2002. The couple have worked together since 1989. Lightfoot was appointed Artistic Director of NDT in 2011, and León its artistic advisor in 2012. The lively SH-BOOM! was created in 1994, focusing on the interaction and contrasts between people of different backgrounds from a humorous perspective. The piece is inspired by satirical sketches of Francisco de Goya, with the differences are emphasized by black and white costumes.

Sad Case was created in 1998 when Sol León was seven months pregnant. Its vivacious, playful nature is accompanied by the rhythms of the mambo.

Simple Things, choreographed by Hans van Manen, depicts the dynamics between couples, to the music of Hayden.

Midnight Raga, by Marco Goeke, expresses an intense physicality. The title is a reference to Indian music, and the piece is set to music by Ravi Shankar, and Etta James singing the blues – "I'd Rather Go Blind."

NDT2 was founded in 1978 by prominent choreographer Jiří Kylián who made an indelible imprint on the Nederlands Dans Theater (NDT), serving as Artistic Director of NDT from 1975 – 1999, and continuing as House Choreographer until 2009. Initially intended as a training ground for young talents aspiring to enter the first company, performing works originally choreographed for the latter, over the years NDT2 has grown into an independent company with a distinct character. This is in part due to the emphasis on exposing the dancers to diverse styles and techniques, enhancing their versatility. Internationally known choreographers have created works for NDT2, contributing to its rich repertoire.
Performances will take place at the Herzliya Performing Arts Center, 15 Jabotinsky St, Herzliya:
Friday, May 3rd at 21:00; Saturday, May 4th at 16:00 and 21:00; Sunday, May 5th at 20:30; Monday, May 6th at 20:30. Ticket prices range from 265 – 330 NIS, and may be ordered online www.hoh-herzliya.co.il or call: 1-700-70-2929.