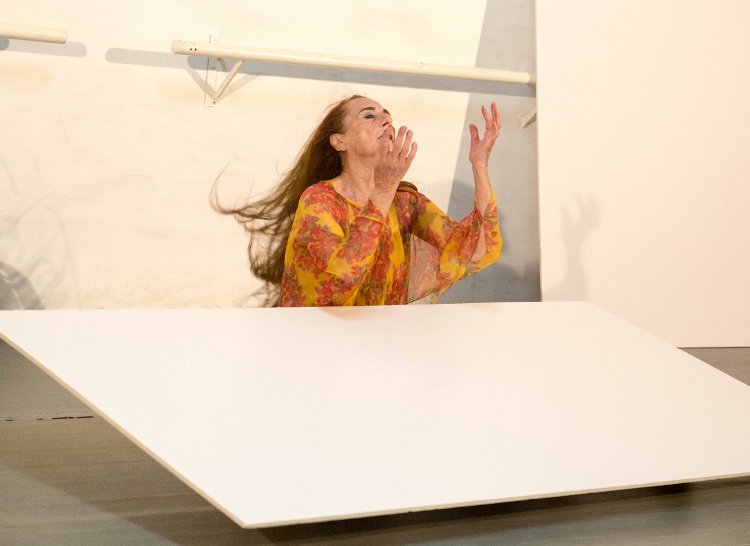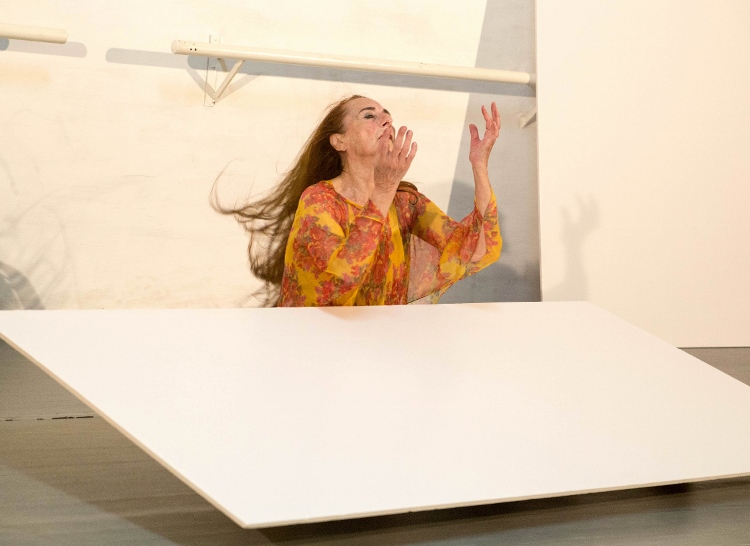 Dancer-choreographer Rena Shenfeld returns to the main stage of Suzanne Dellal with a new full evening program – Bat Kol BaRuah. Following a year of creating dance during the pandemic, Shenfeld marked her return to public performances with two intimate studio performances. The program will include solo dances performed by Rena Shenfeld as well as the premiere of a new work – Lean Mikan, that was created by Shenfeld with her dance company. Performances will take place on Thursday, April 22 at 20:30 and Friday April 23 at 12:00.
Lean Mikan means "where do we go from here" – and that is the question posed by the dancers and Rena in this work. Finally able to meet in person following a long period after which they were only able to work together on Zoom, the desire to work together and perform once more before an audience is very strong. A work for six dancers, Rena Shenfeld describes Lean Mikan as raising questions regarding society in relation to the individual, and the individual within society. As in her past work, poetry and the written word are important to Shenfeld and the work incorporates both poetry by Shenfeld, as well as a song by Shalom Hanoch sung by Yehudit Ravitz with music by Yaz Kaz, and the sound of birds.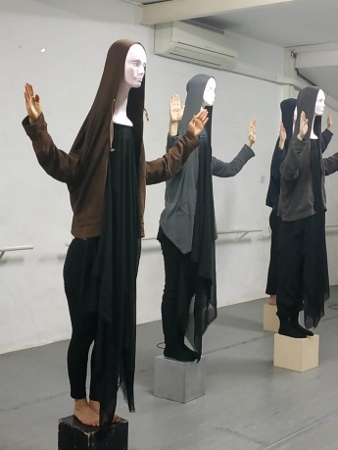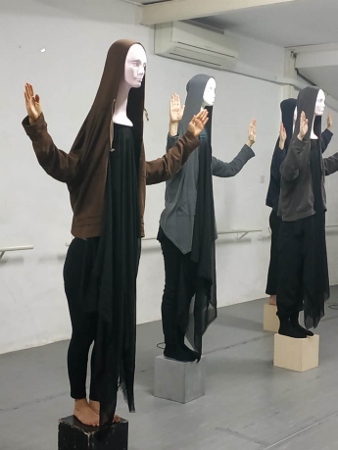 The evening's program will also feature The Diary, which premiered in an intimate, studio performance. Diary, the first part, is a solo performed by Rena Shenfeld, that incorporates poems from the diary she kept during the pandemic. In this work Rena has a conversation with her poems, her voice, and her body. The work includes selections from the music of: Ketil Bjørnstad, David Darling, Shalom Hanoch, and Yehudit Ravitz. Rena Shenfeld commented on The Diary: "Until now in other dances, the body danced the poems, in this work the poem and the voice is an external figure that warns, argues, confronts, leads, directs, and scolds the dancer – 'You don't have much time to look through the diary. What are you looking for on the balcony, not all is dark, begin to walk' – and the dancer responds through her movement.
Diary will be followed by My Radiant Island, a work which includes a video by the artist Orna Elstein, with choreography and dance by Rina Shenfeld to the sound of birds. The evening will conclude with the company's performance of Lean Mikan.
Performances will take place at the Suzanne Dellal Centre:
Thursday, April 22nd at 20:30; Friday, April 23rd at 12:00. Tickets are 90 NIS and may be purchased from the Suzanne Dellal Centre  or call the Rena Shenfeld Dance Theatre (Sunday – Thursday, 9:00 – 14:00): 03-6046745.