Levontin 7, that amazing Tel Aviv music venue, is celebrating its 15th year with performances spanning diverse genres, international and Israeli musicians, and three nights of their legendary music marathon from July 1 – 22, 2021. Levontin 7 has been a welcoming stage for emerging musicians as well as internationally famous performers, in a wide range of music genres, including jazz, world music, punk, metal, funk, indie, pop and rock. Saxophonist Assif Tsahar founded Levontin 7 together with the musicians Daniel Sarid and Ilan Volkov, and today is the club's manager. Natisha Shpaner is the artistic director and selects Levontin 7's exciting and eclectic musical lineup.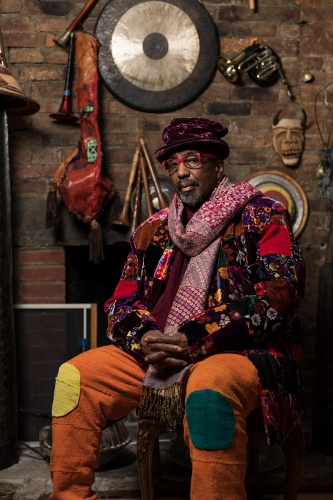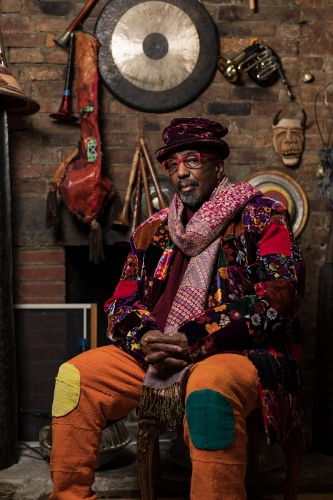 July celebrations will host two international performances: William Parker and Mary Holverson. Free jazz double bassist, multi-instrumentalist, poet, and composer William Parker is a leading musician on the New York experimental jazz scene. He'll be coming to Israel with his quartet – In Order To Survive: William Parker – Double Bass, Rob Brown – Alto Sax, Cooper Moore – Piano, Hamid Drake – Drums. They will give two performances at Levontin 7, on July 6th & 7th. Opening for them on July 6 will be the Shay Hazan Quartet, and the Assif Tsahar Quartet will open for them on the 7th. Although I have not heard In Order to Survive perform live, I have had the pleasure of hearing both Cooper Moore  and Hamid Drake (on separate occasions) and it is an incredible experience!  But wait – there's more to come: on July 9th there will be a performance of the William Parker Orchestra: William Parker – composer, conductor; Musicians: Ori Kaplan, Albert Beger, Assif Tsahar, Roy Zuzovsky, Milton Michaeli, Shay Hazan, Daniel Sarid, Ayelet Lerman, Assaf Schori, Haggai Fershtman, Haim Peskov.
Guitarist Mary Halvorson is known for her intriguing sound that draws on influences from the avant-garde, classical music, and alternative rock. Her first album came out in 2008, and in 2019 was awarded a MacArthur Fellowship (colloquially known as a 'Genius Grant') for music. Halvorson will be performing at Levontin 7 on July 12th and 13th with her ensemble Thumbscrew: Mary Halvorson – guitar, Michael Formanek – bass, Tomas Fujiwara – drums.
Opening the festivities on July 1st will be a trio performance by Anat Moshkovski with Yonadav Halevy and Menahem Welt, with guest Nadav Hollander. Moshkovski is currently working on an album of songs in French with Shuzin. The first single that has been released is a cover of the popular Hebrew song Hayalda Hachi Yafa BaGan (the prettiest girl in pre-school) that has been widely appreciated, and the second is a new version of Melody's Echo Chamber's song Bisou Magique, with a third song soon to be released. At Levontin 7, Moshkovksi will perform songs in French, English and Hebrew.

Levontin 7 music marathons will take place on Sundays: July 4th, July 11th and July 18th. Admission to the Sunday marathons is free.
The full schedule and tickets are available on the Levontin 7 website: https://www.levontin7.com/