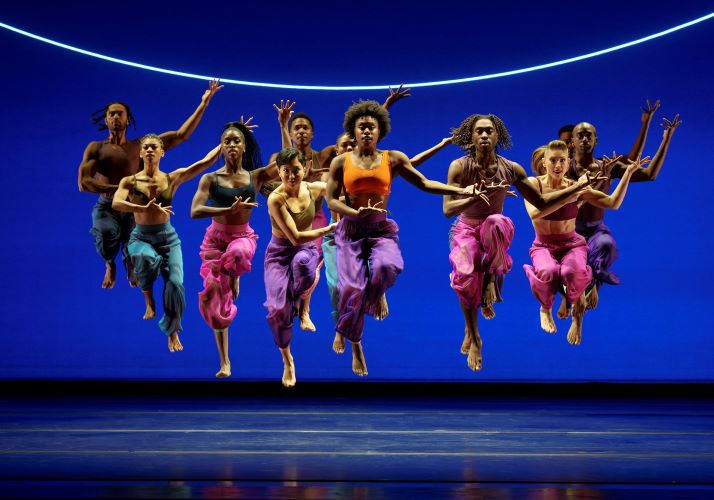 Alvin Ailey American Dance Theater returns to Israel to open the 2023 – 2024 dance season with performances from September 19 – 23, 2023, at the Israeli Opera – Tel Aviv Performing Arts Centre. The company has performed to enthusiastic audiences in Israel and on this tour will be presenting two separate programs, each program closing with Alvin Ailey's signature work: Revelations. I saw Revelations for the first time when I was about ten years old, and have seen it several times since then, its beauty, power, and spirit are eternally inspirational and uplifting.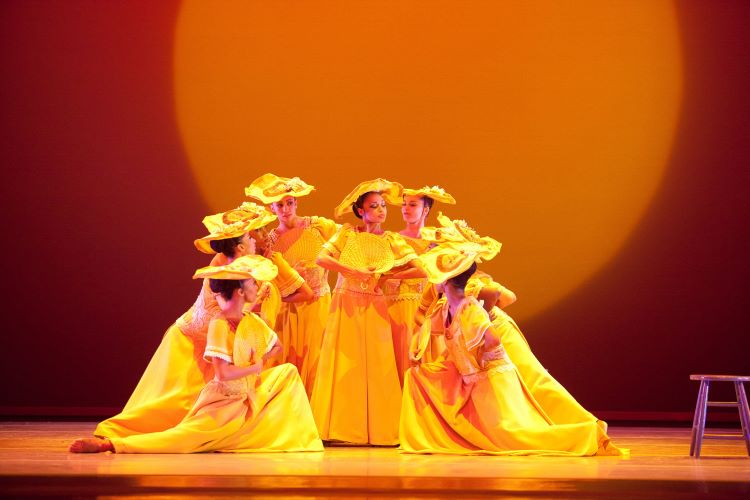 Founded in 1958 by Alvin Ailey, the company's current Artistic Director is Robert Battle, who has choreographed several works for the company. Alvin Ailey was born in 1931 in Rogers, Texas. His experiences of life in the South are expressed in several of his signature works. After he and his mother moved to Los Angeles, he saw concert dance for the first time, and later began his formal training with Lester Horton, the founder of one of the first racially integrated dance companies in the United States. Ailey was to succeed Horton as director of the company and began to choreograph his own works, as well as performing. He founded the Alvin Ailey American Dance Theater to enrich American modern dance through the diversity of its dancers, choreographers, and the themes of its works, and to celebrate the African American cultural experience. As the diverse programs below demonstrate, the company continues to thrive, create, and inspire.
Program A – works by Alvin Ailey
Night Creature
Set to Duke Ellington's Night Creature, the dance, which premiered in 1975, is described by the company as "a bubbly champagne cocktail" with vibrant, playful, jazzy dancers.

Cry
Cry is a solo Alvin Ailey choreographed as a gift to his mother, and the dance was created on Judith Jamison (Ailey's muse and successor from 1989 – 2011), with music by Alice Coltrane, Laura Nyro, and Chuck Griffin. Jamison said of this work: ""Exactly where the woman is going through the ballet's three sections was never explained to me by Alvin. In my interpretation, she represented those women before her who came from the hardships of slavery, through the pain of losing loved ones, through overcoming extraordinary depressions and tribulations. Coming out of a world of pain and trouble, she has found her way-and triumphed."

The River
Ailey collaborated closely with Duke Ellington on the River, for which Ellington composed an original score, his first symphonic score written for dance. The work may be interpreted as an allegory for birth, life, and rebirth, expressed through water imagery.

Revelations
This glorious work is a tribute to African American culture and heritage. The music – African-American spirituals, song-sermons, gospel, and blues – together with the dance work together to convey the African American experience. Yet in its expression of suffering, hope, and spirit, it touches a universal human chord.
Program B – works by three choreographers & Revelations
In a Sentimental Mood
Choreographer: Jamar Roberts
A new work by Roberts, described on the company website as "An intimate scene from the domestic life of a couple becomes an exploration of love and desire…" The music includes an original composition by Duke Ellington as well as jazz standards in new arrangements with a contemporary feel by composer Rafiq Bhatia.

Unfold
Choreographer: Robert Battle
"Artistic Director Robert Battle's sensuous, swirling duet evokes the tenderness and ecstasy in Gustave Charpentier's aria. With its fluid grace, this gem exemplifies the choreographer's skill for nuanced gesture and vivid imagery." The aria is sung by Leontyne Price.

Are You in Your Feelings?
Choreographer: Kyle Abraham
"a celebration of Black culture, Black music, and the youthful spirit that perseveres in us all. Scored to a "mixtape" of soul, hip-hop, and R&B, it highlights the bridge between music, communication, and personal memory."

Revelations
Choreographer: Alvin Ailey
Tickets may be ordered from the Israeli Opera website: https://www.israel-opera.co.il/eng