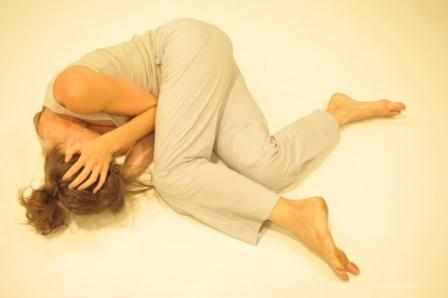 Choreographer Arkadi Zaides' "Solo Colores" was recently awarded the prestigious Kurt Jooss Prize 2010. The Kurt Jooss Prize was established in 2001 on the occasion of the 100th birthday of Kurt Jooss the creator of the anti-war dance drama, 'The Green Table', co-founder of the Folkwang Academy and founder of the Folkwang Dance Studio.
The prize is announced internationally every three years and awarded by the Anna Markard and Hermann Markard Foundation Amsterdam together with the City of Essen. This year 120 choreographers from 21 nations submitted entries for the prize. The 'Kurt Jooss Prize 2010' is dedicated to the memory of Pina Bausch who was a member of the first jury in 2001.
Solo Colores is a collaboration of Arkadi Zaides with the choreographer and performer Iris Erez, the sculptor Isabel Cruellas, the dramaturge Itay Weiser, the musician Karni Postel and the costume designer Sarah Brown. It premiered in 2008 and since then has been performed in festivals in Israel, China, Taiwan and Japan.