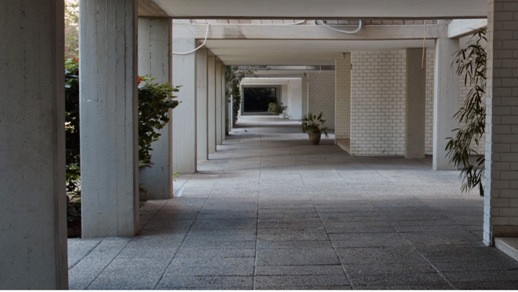 The exhibit Dov Karmi, Architect-Engineer: Public Domestica will open at the Helena Rubinstein Pavillion for Contemporary Art on Wednesday, November 3, 2010. Karmi, the first receipient of Israel Prize for Architecture in 1957, left his imprint on Tel Aviv with the many public buildings, offices and residential spaces he designed.
One of the group of architects who established Tel Aviv's Bauhaus style, some of his first designs were for the buildings on 9 Gordon Street and 29 Idelson Street, which have become known as modernist icons of the White City. Emphasizing simplicity and functionality, he was an advocate of creating a harmoniums street front, as displayed in the buildings on Hoberman Street (1948 – 1959), Be'eri Street (1960 – 1962  with Arieh Sharon and Bejamin Idelson).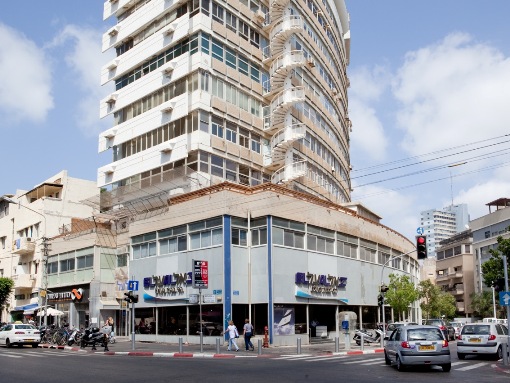 Among the public buildings Karmi designed are: the Histadrut building in Tel Aviv (1949 – 1955), the Administration Building and Wise Auditorium of the Hebrew University in Jerusalem (1954 – 1958), the ElAl building in Tel Aviv (1956 – 1962), the two buildings of the Cameri Theatre (on Dizengof Street) and, with Zeev and Yaacov Rechter, Tel Aviv's Heichal HaTarbut – the Mann Auditorium (1953 – 1957).
Dov Karmi (1905–1962) immigrated to Eretz-Israel from Zhvanets, Ukraine, aged 16, studied architecture and engineering in Ghent, Belgium (1925–1929), and established an architecture office in Tel Aviv (1932); he then worked in several partnerships, the last one with his son Ram Carmi and Zvi Melzer. He worked intensively in Tel Aviv, until his death, aged 57.
The Exhibit is curated by Meira Yagid-Haimovici, and has no closing date. Helena Rubinstein Pavilion for Conemtporary Art, 6 Tarsat Blvd Tel Aviv, 03-5287196.