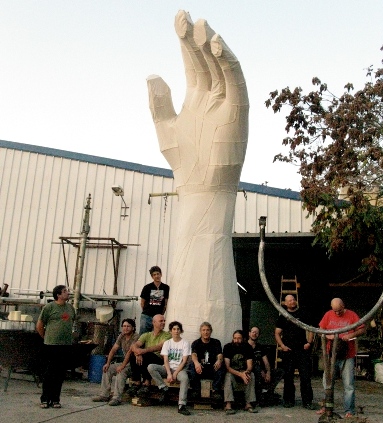 The closing event of the Hamshushalaim weekends will take place tonight, December 18 at 21:00 with an outdoor performance of the Zik Group at the Old Train Station in Jerusalem.
Celebrating 25 years of collaboration and creativity, this team of artists from several disciplines will create an event as only they know – a street spectacle with lights, music, fireworks, water and fire. Somewhere between sculpture and performance art, merging art and architecture, design and craftwork – Zik is something to experience.
The event will take place outdoors and is free and open to the public.