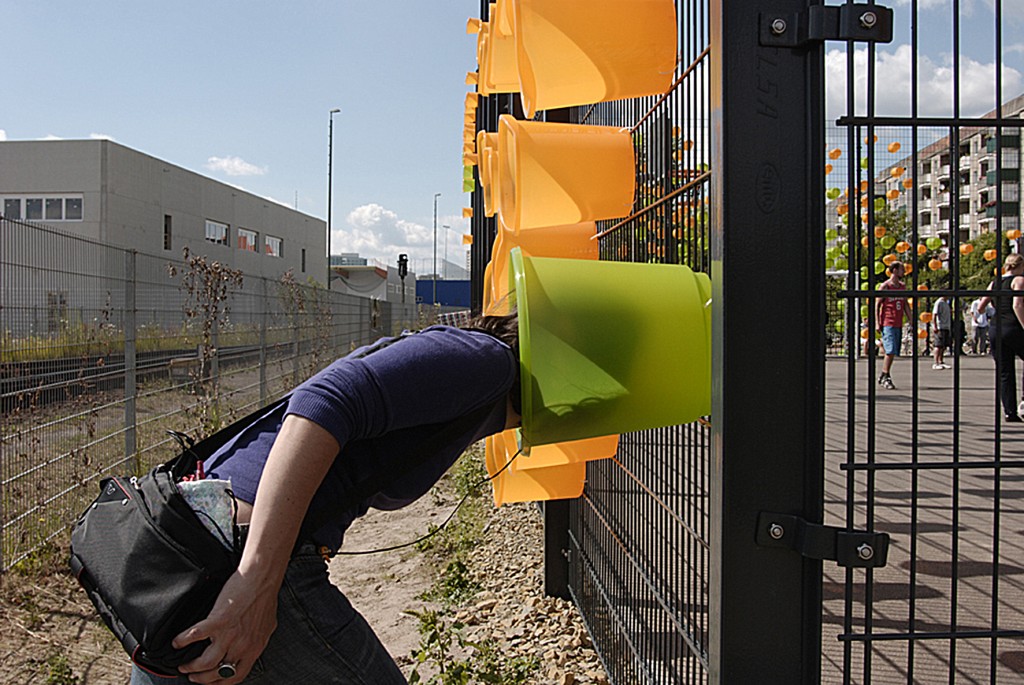 Artist and curator Carsten Stabenow, founder of the German Media Art Festival Garage and initiator and director of Tuned City, will arrive in Israel next month as the guest of the Bezalel Academy of Arts and Design History & Theory Department and Department of Architecture. Stabenow will present a lecture "Tuned City: Between Architecture and Sound" (in English) on January 14, 2011 at the historic Bezalel Campus in the City, Jerusalem, entrance is free and the public is invited.
Tuned City is a platform for exploring the relationship between architecture and sound. Although much of the discourse on urban spaces takes place in relation to the visual aspects of urban planning and architecture, sound is a critical element in the urban environment. Seeking to enhance the awareness of sound in all its diversity – language, natural sounds of wind, birds and other animals, machines and other industrial sounds, the artistic dimension of sound art – its impact and interaction with the urban environment and implement the consideration of sound in urban planning, Tuned City initiates conference projects in different cities.
The first exhibition and conference project, "Tuned City – Between Sound and Space Speculation" took place from July 1 – 5, 2008 in Berlin, with nearly 100 participants from different disciplines. Stabenow's visit to Bezalel is the first step in planning such a conference to take place in Jerusalem in the summer of 2012. Initiated by Dr. Yael Kaduri, this conference would be a collaboration of Bezalel Academy of Arts and Design, Jerusalem; Tuned City; Berlin and the Naggar School of Photography, Media and New Music in Musrara, Jerusalem. Further details on Tuned City and projects past and future are available on their website.
Carsten Stabenow: "Tuned City: Between Architecture and Sound"
January 14 from 9:30 – 11:45, 1 Bezalel Street, Jerusalem, 02-6253121