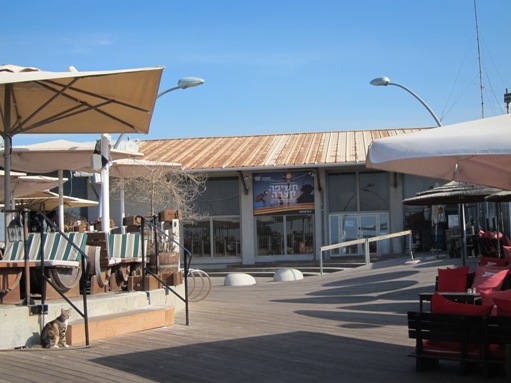 Short Exposure, the photography studio of Eyal Landesman and Eldad Rafaeli at the Port of Tel Aviv, is coming to a close this week, but there are still some special events lined up, all taking place at the Short Exposure Gallery in Hangar 22.
For the spontaneous & quick to act – Landesman and Rafaeli will give a talk tonight, Tuesday, December 28 from 19:30 – 20:30 about their experiences creating new platforms for photography and generating interdisciplinary dialogue in the field. Over 100 photographers have participated in their workshops which create a dialogue between social-political issues and photography, due in part to the location of their permanent studio – the Central Bus Station of Tel Aviv. Admission 25 NIS.
On Wednesday, December 29 from 19:30 – 20:30 Tamar Yaron, Director of Jump Cut School for Editors and Animators will join Landesman and Rafaeli to talk about the encounter between stills and video,  followed by screenings of films by photographers from 21:00 – 22:00, including Ron Kedmi who will be present at the screening. The screening will be free.
Come dance with the gypsies on Thursday as Short Exposure closes its 3 month sojourn at the Port of Tel Aviv with a gigantic Balkan party! Haim Yefim's film "Short Exposure" will have its premiere screening at the party, DJ Miki Mirel Tashtash will host the Eliav brothers and DJ Shay Barbalat Sunshay from 106FM in a funky-groove set. The fun starts at 20:00.