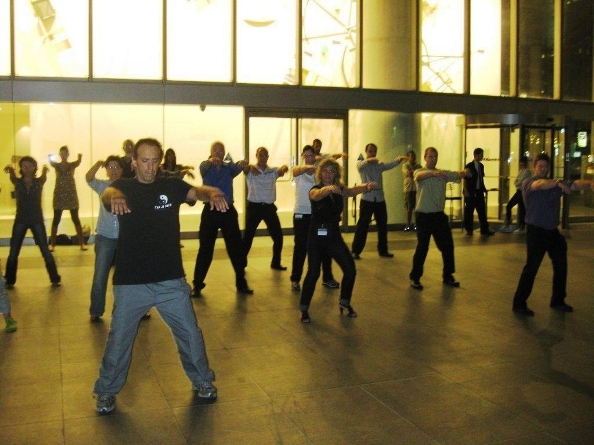 The First International Bank of Israel invites one and all to chill with some Tai Chi on Thursdays at 17:00 in front of the bank at 42 Rothschild Boulevard in Tel Aviv. Gil Cohen, Director of the Traditional Chinese Arts Center will lead 40 minute sessions – free and open to the public!
Tai Chi is an internal Chinese martial art practiced world-wide as an alternative form of exercise. The slow, gentle movements make it accessible to people of all ages and levels of fitness. Tai Chi is said to develop coordination, balance, agility, concentration and awareness, many believe it contributes to general health and longevity. No previous experience is necessary. Just wear comfortable clothes and come ready to move!
Sponsored by the Community and Culture Project of the First International Bank of Israel.