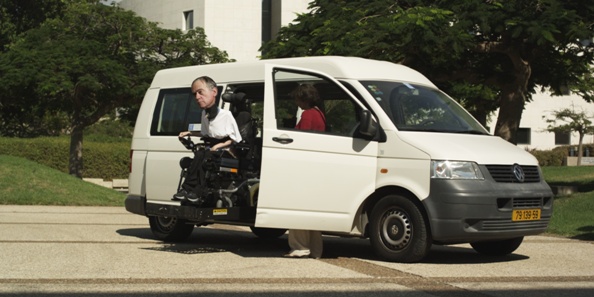 [Press Release] The exhibition, Another World is Possible, presents 10 new video works filmed in Israel over the past year. The works were produced throughout 2011 with the sponsorship of the New Israeli Fund for Cinema and Television, within the framework of experimental film. The Fund asked the artists to examine the relations between experimental film and other forms of art, including film, music, and theater. The 10 works displayed in this exhibit differ from each other in their presentation and their form, and they were chosen out of interest in the initial proposals submitted by the artists participating in the exhibit.
Observing the works, viewers are invited into the core of tension underlying the thought about experimental film and photography in the local arena. A sharp feeling of detachment arises from these works, as they present moments in which the subject becomes disassociated from his gestures, his words, his own voice. Within a space of divided representation that seems to take form in front of our eyes, the works surface and there appears the image of a society that has lost its ability to control the images it creates for itself.
Participating artists: Aya Ben Ron, Amit Berlowitz ,Ohad Fishof , Alona Friedberg , Fahed Halabi ,Tali Keren, Shachar Freddy Kislev, Rinat Kotler ,Dalya Markovich, Rona Yafman. Curator: Maayan Amir.
Another World is Possible opens September 27, 2011 at Bezalel, Yafo 23, Main Post Office Building, Third Floor, Jerusalem. Gallery Hours: Tuesday – Thursday 16:00 – 20:00, Friday 11:00 – 14:00. The exhibit will close on November 5, 2011.