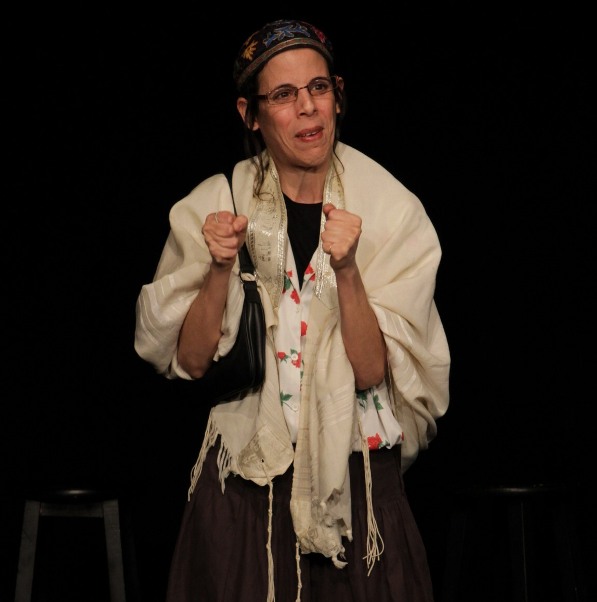 Everyone and everything is fair game for the irreverent humor of Slaughtered Cow, the comedy troupe from Jerusalem, now appearing at Tzavta every other week with a different show.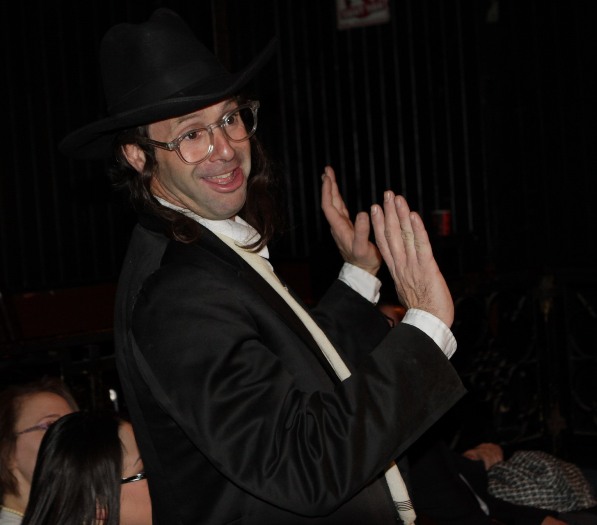 Their Tel Aviv debut took on "Jerusalem" – exploring the comic possibilities inherent in the city, its people, and its history. Live sketches combine with video clips for a raucously funny show created by Yair Lehman, Inbal Lori and Eli Haviv, who portray an array of characters. The first show opened with a sincere smiling woman (Inbal Lurie) in an embroidered kippah, wrapped in a tallit, complete with American accent. Accosted by a religious man (Yair Lehman), she easily rid herself of the nuisance by singing, saying, "works like a charm!"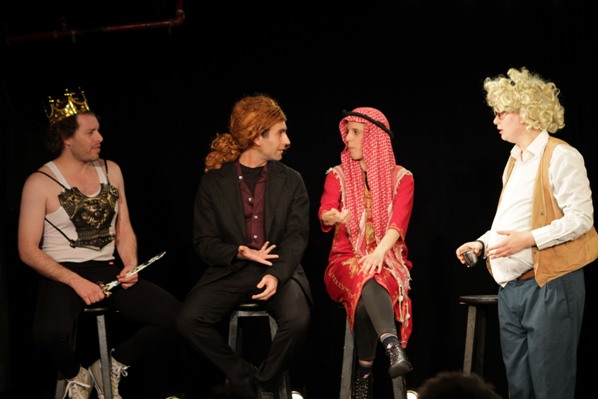 Guests like King David, Saleh a Din and Richard the Lionheart visited the show, as well as Ilya Gross and Danny Shapira from the Incubator Theatre. Lots of laughs, a new perspective on the Jerusalem Chords Bridge (it does kind of look like a giant egg slicer), an expanded vocabulary (do you know what "Metziza" means in Jerusalem?) and a 5 minute comprehensive history of Jerusalem were all part of this fast-paced, highly entertaining show.
Each Tel Aviv performance will be different, featuring a new theme, next up will be "Blessings and Curses," on Wednesday, February 15th at 20:30. A production of Incubator Theatre in collaboration with Beit Avi Chai and the Tzavta Fringe Center, tickets may be reserved online or call: 03-6950156/7.