It's not a party without music, and Tel Aviv knows how to party, so look forward to creative projects & great music at the Tel Aviv Art Year launch next weekend – March 21 – 24, 2012. Don't forget – it's all FREE!!!
Tel Aviv Museum Marathon: the museum will be open for 24 hours non-stop with a lot of night music!
Thursday, March 22, 2012
24:30 – 02:00 Jazz students from the Arison Israel Conservatory of Music, Tel-Aviv will jam in the museum galleries, in a jazzy dialogue with the art work on display.
24:00 – 24:30 Light Fall/Amir Building. The African Hebrew Israelite Nation of Jerusalem will present a unique vocal performance.
24:30 – 02:00 Kaufman-Gitter Auditorium. Video clips from the Indie City series, a joint project of HOT Channel 8 and the Tel Aviv Municipality (directed by Bettina Faintsein, cinematography Nadav Harel and Yoni Pazi, and produced by Fainstein & Harel) will be shown in a loop: unplugged, one-shot encounters with fringe bands on location.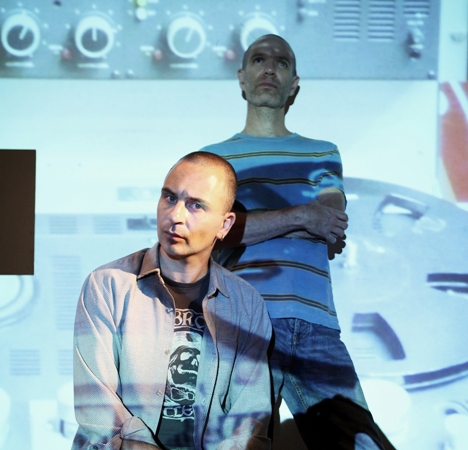 Friday, March 23, 2012
12:00 – 14:00 Matilda & Leon Recanati Auditorium. Composer Avi Benjamin presents a new and unusual music project: a live soundtrack to a non-existent movie with music, effects and dialogue.
14:00 – 15:00 Lola Bar-Avner Sculpture Garden. Bney Hama – Ohad Fishof and Ishai Adar electrify in a live performance.
Saturday, March 24, 2012 – Tel Aviv Art Year Launch
Tabac presents LAYERZ – an audio visual journey in 5 layers, from 19:00. Somewhere between performance, party, installation, each "layer" will have a different musical act and projection format.
1st Layer – Journey to Jaffa: archival images of Jaffa will be projected on black fabric stretched to cover the entire stage area. Musical curation: RADIOTRIP, with DJ Hectic & video from Brand_Nu.
2nd Layer – System Ali live! Border-blasting hip-hop in four languages (Hebrew, Arabic, Russian and English), this group got their start in a bomb shelter in the Ajami neighborhood of Jaffa. System Ali are: Muhammed Ajaoui, Motti Ben Baruch, Inbar Sitivergimov, Yonatan Konda, Amna Jarushi, Liba Neeman, Muhammed Mugrabi, Luna Abu Nassar, Yehonatan Dayan and Netta Weiner. They will be joined by video artists Avraham Hazan and Anna Cohen-Yanai (Zemer HaPlugot).
3rd Layer: Boom Pam and friends unveil the Manara Project. Boom Pam, Kutiman, Eyal Talmudi, Ram Mazza and Kay Zur travelled to Kibbutz Manara in the winter of 2011 where they recorded a special project of covers – now seen here for the first time with video by Ram Mazza, a special projection on a thousand helium balloons.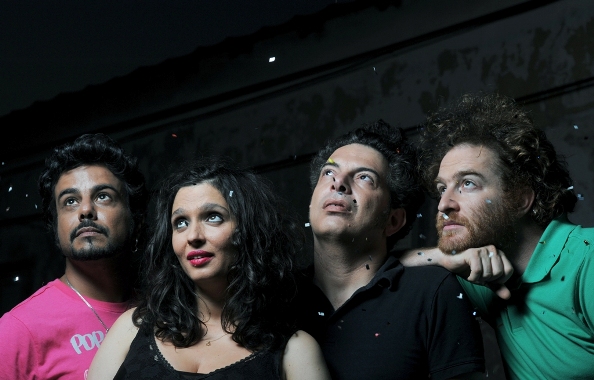 4th Layer – Psychedelic celebration with Izabo. The successful Israeli band (chosen to represent Israel at the Eurovision Competition) with a Brit-Rock/Disco/Middle Eastern/Psychedelic fusion sound will team up with video by Leor Sadeh and Studio Levitan.
5th Layer – The closing chapter will feature a special guest from Switzerland – DJ & producer Dimlite whose work moves between instrumental, electronic and hip-hop, powered by samples from rock & psychedelic music. Broken Fingaz, the amazing, creative crew from Haifa, will come to Tel Aviv full force to interpret Dimlite's work LIVE! This is a group of artists NOT TO BE MISSED!!!
See you there….