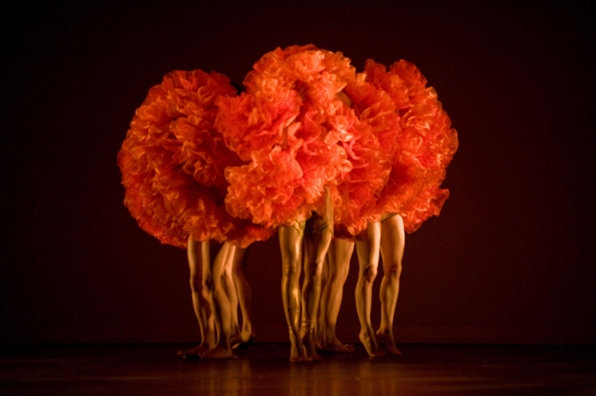 Experience a journey of the imagination with Momix! The renowned company brings their exhilarating stage presence to Israel with Botanica, an exploration of ever-changing nature in movement, sound and surreal visual imagery.
Momix will perform at the Israel Festival on June 10, 2012, with additional performances in Haifa, Tel Aviv and Beer Sheva.
Artistic Director Moses Pendleton, a founding member of the Pilobolus Dance Theater, formed Momix in 1980. The company is known for their visual and physical creativity in creating mesmerizing illusions onstage. Botanica soars through the green world of nature with wonderful flights of fancy.

Momix will perform Botanica:
June 5 – Haifa Auditorium at 20:30. Tickets: 04-418411
June 6, 7, 8, 9 – Tel Aviv Performing Arts Center at 21:00. Tickets: 03-6927777.
June 10 – Israel Festival, Jerusalem Theatre, Sherover Hall at 21:00. Tickets: 02-6237000.
June 11 – Beer Sheva Performing Arts Centre at 20:30. Tickets: 08-6266400.