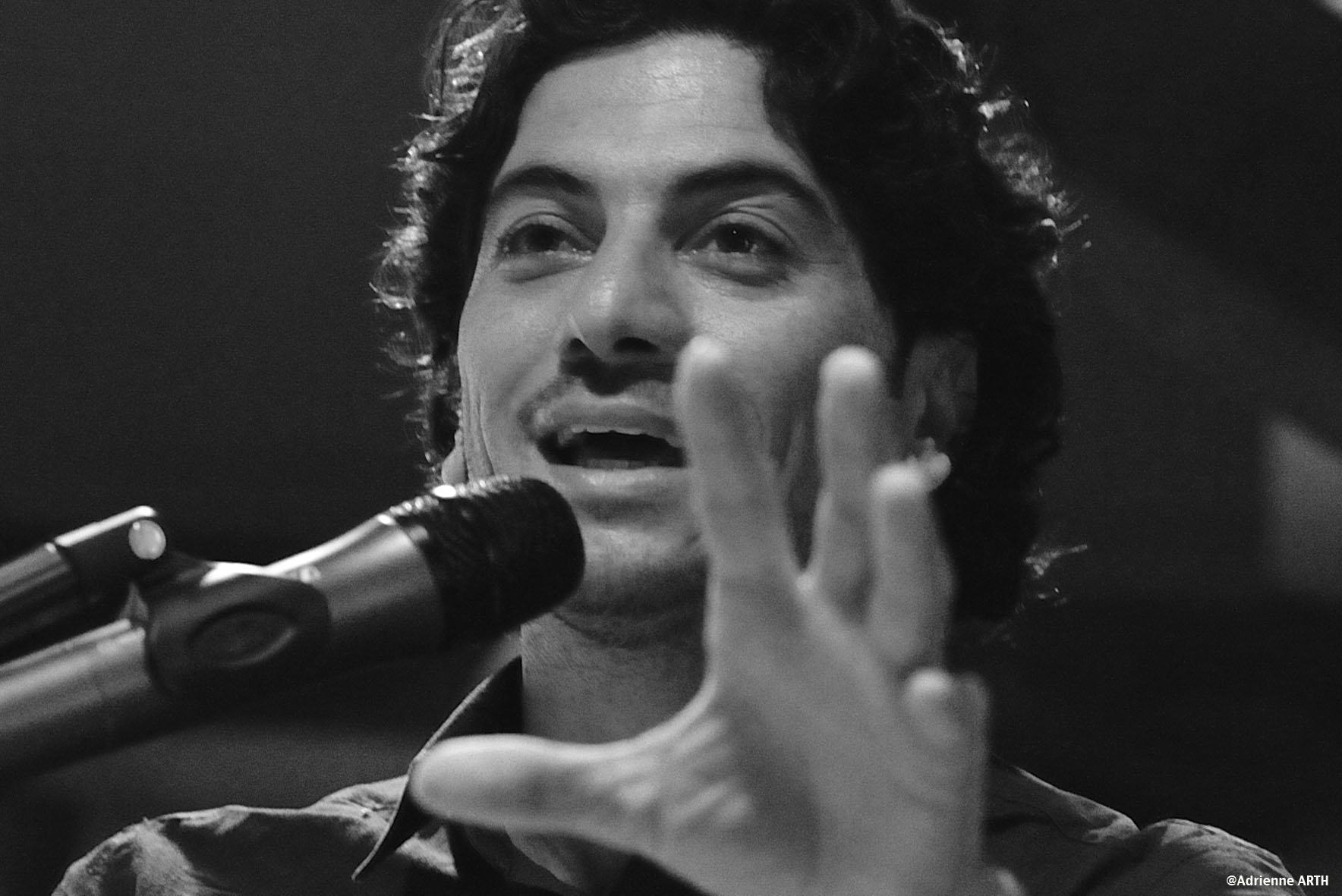 Leading poet Marwan Makhoul will launch the Hebrew translation of his book Land of the Sad Passiflora, edited by Almog Behar, and published by Keshev.  A festive launch party will be held on Saturday, September 29, 2012 at the Jaffa Theatre, 10 Mifratz Shlomo Street, Jaffa, at 20:00.
Featured at the event will be guest speakers Professor Sasson Somekh, poet Ronnie Somekh and Professor Rafi Weichert; and Almog Behar will converse with poet Marwan Makhoul. The evening will be hosted by Norman Issa and singer Mira Awad will perform.
I became acquainted with Marwan Makhoul and his poetry in 2008, at the Helicon Poetry Festival; these are my impressions from that first meeting:
Marwan Makhoul read a new poem that has not yet been translated, in memory of the poet Mahmoud Darwish. His voice rough with emotion, hands tracing arabesques in the air, he paused at one point to ask the oud player to accompany him as he continued to recite, eyes closed, his voice hushed to a reverent whisper. Actor Gassan Abbas, Diwan El Lajun's founder and the evening's host, said of Makhoul's reading, "Sometimes you don't need to understand [the words] – you need to feel." (to read the full article, published in Haaretz, click here)
My second encounter with Makhoul's work was also in Arabic, at the 2009 Masrahid Festival in Acco where his play "Not Noah's Ship," the moving story of a relationship between brothers, won first prize. The play has since been translated to Hebrew and performed at the Jaffa Theatre, and happily, Land of the Sad Passiflora, Makhoul's second volume of poetry, will also now be accessible to a wider group of readers.
Born in Peki'in, Israel, Makhoul is a civil engineer. In 1997 he received the Young Writer Award on behalf of Kull al-'Arab weekly, and in 2002 he participated in the Helicon literary translation workshop, where his poems were translated by several poets. Makhoul's first book of poems, A Letter from the Last Man, was published in 2002, his poetry has appeared worldwide in Arabic publications, and several of his poems have been set to music. Land of the Sad Passiflora was published in Arabic in 2011.