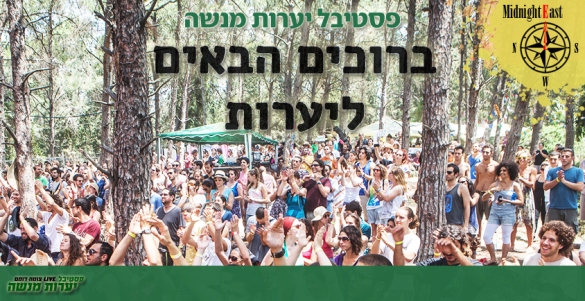 The Yearot Menashe Festival is back, so get ready to hear some great music, get to know new and wonderful musicians and experience the extraordinary!
The festival, home grown by the Meggido Regional Council and entering its 6th consecutive year, will take place from May 15 – 17 in the heart of the Yearot Menashe woodland and will be hosting 80 concerts!
This year, strengthening the connection between the once-a-year event of the festival and independent music writers who follow the indie music scene year round, we've decided (a diverse set of independent sites) to cooperate with Yearot Menashe to present the "Welcome to Yearot" campaign.
As part of this campaign, each magazine/blog chose to recommend 4 concerts, so that you, the audience, can come well equipped and have a closer look at each musician and concert that make this event special.
You can see all the recommendations by clicking on the name of the magazine/blog. For your pleasure:
Afarkeseth | Columbus | Andy Was Wrong | Mirpeset | Midnight East |Havit Hadagim | Yuval Erel's Blog | Beat-On
Midnight East recommends: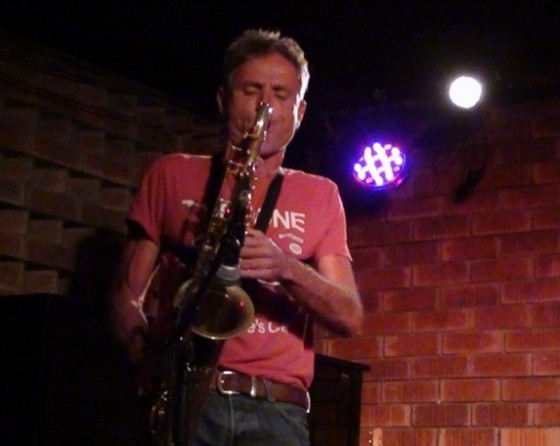 Albert Beger Trio
Albert Beger takes you on a spiritual, playful journey into the unknown with his saxophone. The word "jazz" does not even begin to cover what Beger does with his instrument, unless you understand jazz as the most flowing and open of genres, reaching out to influences from ethnic to electronic all the way to crazy and back again, to something that makes you swing. Whenever I hear Albert play, I feel that I am in the presence of someone who knows how to listen to the universe, who has traveled far and risked everything to reach the hidden recesses of the soul, and has brought back this music to tell us of his journey and let us, in this listening, join him. Listen. Albert does so much listening when he plays, and this is what makes his collaborations so breathtaking. His new trio is with musicians Assaf Hakimi – bass, Yoav Zohar – drums. The connection between the musicians is beautiful and intense – they make you want to travel with them.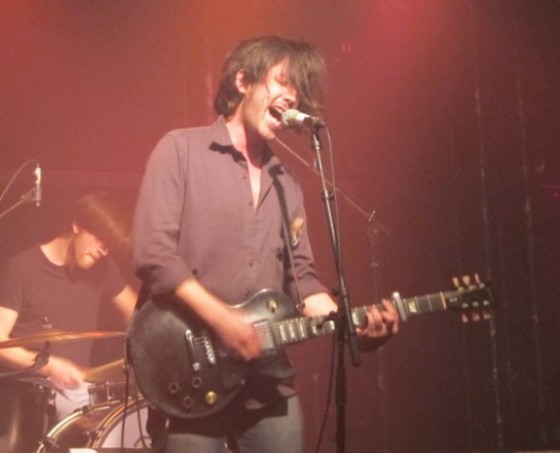 Bucharest
Jonesing for rock? Bucharest are solid indie rock, a band with heart. It's a cold, cruel world out there, but they are so hot! Strong and sexy in concert, with original songs and smooth vocals mapping out the edges of mad existence, "making up silly rhymes till the sorrows melt". Founded in 2011, the indie-rock band are: Danny Finkenthal, Guy Cohavi, Yaniv Horovitz, Yoni Lifshitz. Their debut eponymous album just out this past winter, I like those indie-bright rhythms under a sensual dark song. Bucharest is dreamy psychedelic drifting, yearning and urban despair with a touch of melancholy and rhythms that pull you in and won't let go.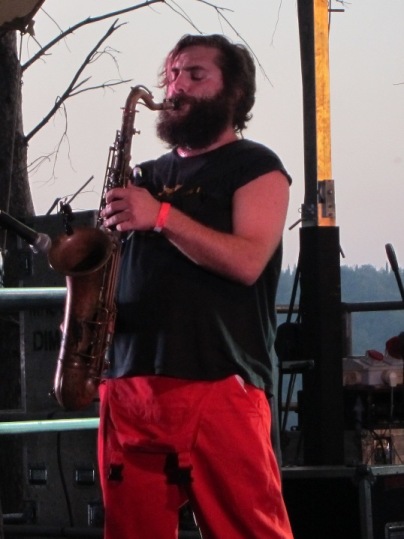 MALOX & Haggai Fershtman
MALOX play a mix of free jazz, folk and pop with crazed virtuoso abandon and wild sensitivity, breathing life and fire into sax and drums. Listening to MALOX is a total heart-pounding, mad dancing experience – especially when they come out from the stage to play among the crowd, intoxicating everyone with their music madness. Today MALOX are saxophonist and occasional bagpipe player Eyal Talmudi and drummer Roy Chen. Together they have been rocking festival stages, last year at Yaarot was phenomenal with Polka for Punks. I think that if the devil met Eyal Talmudi at the crossroads, the devil might just walk away, feeling that he doesn't have much to offer. Talmudi plays with astounding intensity and wild sensitivity, breathing life and fire into the instruments. Joining them at Yaarot this year is MALOX co-founder and amazing drummer Haggai Fershtman. It's going to be wild.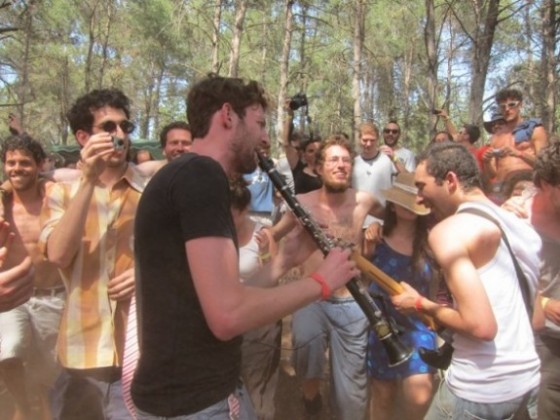 Ramzailech & BEMET & Shai Tsabari
Ramzailech's adrenaline-charged Yiddish hardcore, the past slamming into the future with BEMET's transgalactic electric groove and Shai Tsabari's Middle Eastern soulful arabesque – multicultural mania that makes you want to dance! These are all musicians who defy definition, but I'll try… BEMET are Hod Moshonov and drummer Amir Bresler – the first time I heard them they had me flying, touching the edges of galactic consciousness with their mesmerizing improvisation. Shai Tsabari – with a voice as deep as all outdoors, his song calls out and draws the people in, wherever they may be. He is a magnet of the soul. Ramzailech (Gal Klein – clarinet & vocals, Amit Peled – guitar, Hod Moshonov – keytar, Dekel Dvir – drums, Michael Guy – bass) have found the secret connection to the divine madness of Klezmer music and plugged it into hardcore punk! When you hear Ramzailech, your heart will pound in Yiddish, the blood will rush through your body, strangers will become friends, the trees of Yaarot Menashe will dance, and you will dance!
The full Yaarot Menashe program and all the info you need can be found on the festival website.
Cover photo image credit: courtesy of PR; photo: Guy Privas; graphic design: Itamar Bernstein/Midnight East logo: Amir Dror