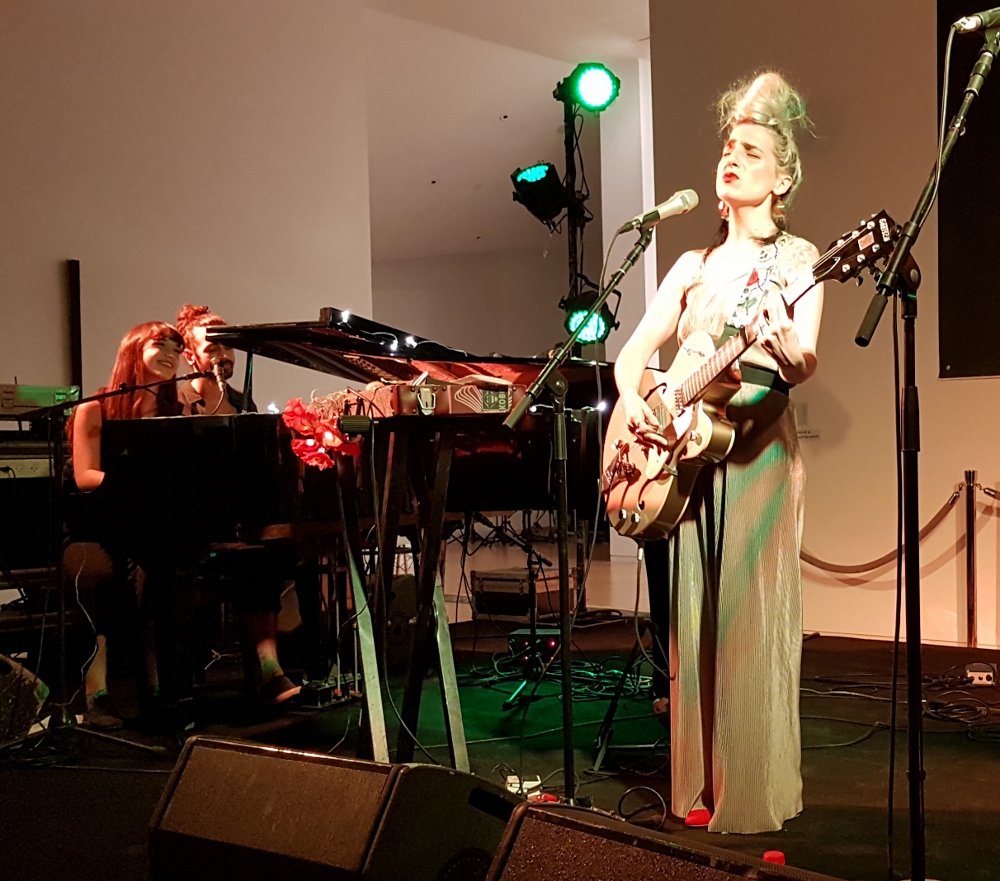 Sivan Talmor's song is like a gold thread in the tapestry of night, piercing the darkness, illuminating all the colors hidden within. Her song is her voice, in every sense of that word, with its distinctive timbre, a gleaming crystal with a sharp edge; lyrics reflecting the spirit of an intelligent heart.
The Piano Festival invites musicians to approach their work from a different perspective, with arrangements centered on the piano. Sivan Talmor met the challenge head-on, opening the evening at the grand piano, performing Circles, (from her album Fire – 2016); lovely and haunting in 3/4 time, singing the carousel, the chase, of love. Taking up the electric guitar, Sivan was then joined onstage by Yael Selinger on keyboards and vocals for Sad Heart, singing the beauty of all the broken places of the soul.
Clad in a dramatic print, a striking figure against the backdrop of the Israeli Art gallery in the Tel Aviv Museum of Art, Sivan Talmor's performance was a living, breathing, moving, work of art, a unique experience. Inviting Idan Rabinovici, founding member of Acollective (with a memorable performance at the Piano Festival 2012) to join her onstage, the affinity between the two songwriters resonated throughout the gallery as they performed Sivan's I Am Not Afraid, and Acollective's Rat King. Introspective songs with a searing look into the heart and mind, with the trace of a smile; knowing, accepting, still fighting. A moving cover of Summer Son, from the Texas album Hush, with Idan on the grand piano enhanced the intimate atmosphere of the concert with its tender tones.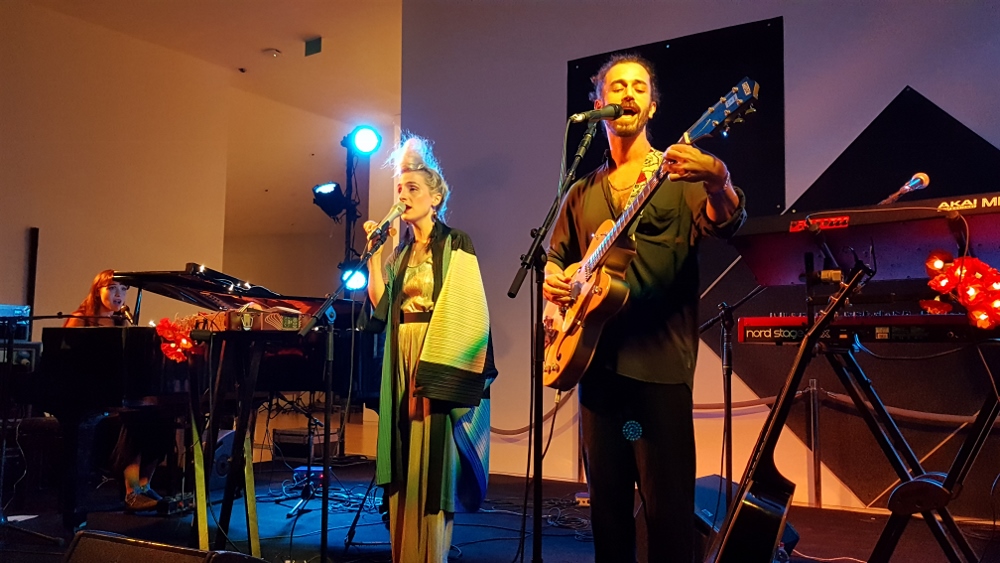 In these concerts there is a strong sense of the elusive moment, in the coming together of these musicians, and the arrangements for the piano. There was, as well, a sense of much to look forward to from all three musicians, together and as individuals. Idan sang a new song – Promise of Summer – from his projected solo album, a song of loss and renewal, intriguing in its fusion of pain and the pleasure of its wit. Yael Selinger took the grand piano to a dark and delicious place on Falling from Sivan's Immigrants of Lace, a seductive paean to destruction with a cabaret feel. And Dancing is a joyous song that makes me feel like dancing too.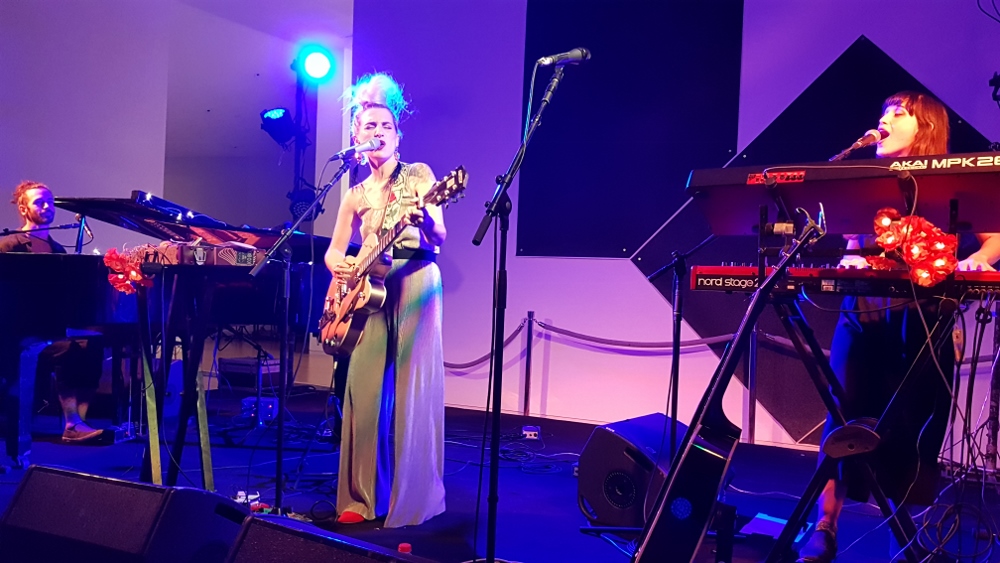 Sivan's voice works its spell on the listener, transforming the open space of the gallery into an intimate place of connection. Taking it deeper, at the very end, she left the stage, leaving the microphone behind, and sat among us, singing. Magical.