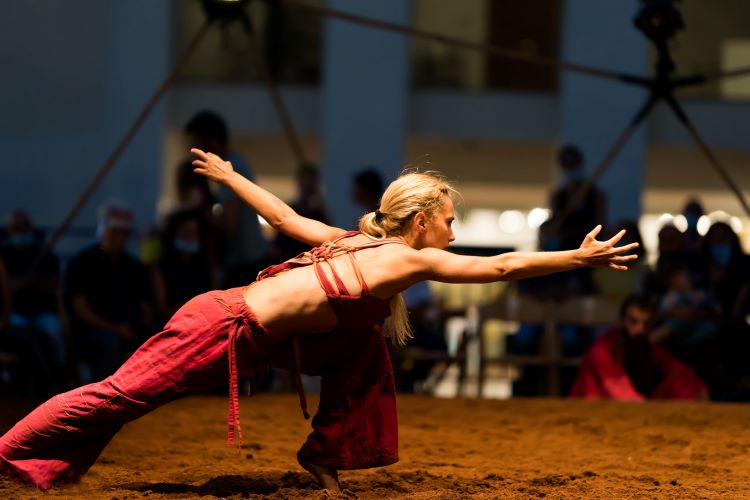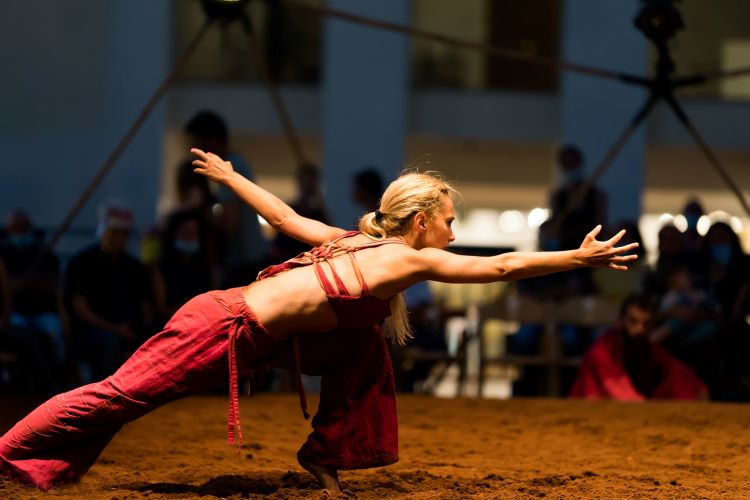 The Vertigo Dance Company will celebrate their 30th anniversary! It's been 30 years since Noa Wertheim and Adi Sha'al performed the duet that began the journey and gave the company its name – Vertigo. Celebrations will take place over three days, from June 15 – 17, 2022, at the Suzanne Dellal Center in Tel Aviv, with performances inside the venue as well as outdoors, in the spirit of the company's values of human, art, and environment.
Each of the three days will be dedicated to one of these core values. Environment will be represented by one of the company's most beloved works, and a favorite of mine – Birth of the Phoenix. As I wrote the first time I saw the performance in 2014:
Vertigo Dance Company's Birth of the Phoenix is a work of enduring power and beauty, dazzling in its sensual, spiritual force. The dance takes place outdoors, like the Phoenix, appearing and disappearing in different places. Choreographed by Noa Wertheim, Birth of the Phoenix is performed inside a geodesic bamboo dome. Last night at Suzanne Dellal, people gathered at twilight in the courtyard. Flames dancing in the approaching darkness, torches marked the perimeter as one entered the dome to sit on benches and wooden chairs. At the center, a circle of dark brown earth. Waiting, people talk and look at one another, becoming a temporary community. (Link to the full review)
The performance will take place on Wednesday, June 15th and will be followed by a dance party in the courtyard and select performances by dancers from the Vertigo workshop in Jerusalem.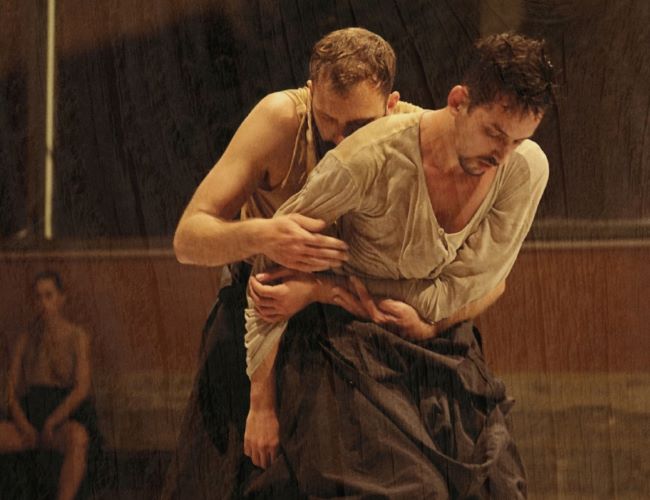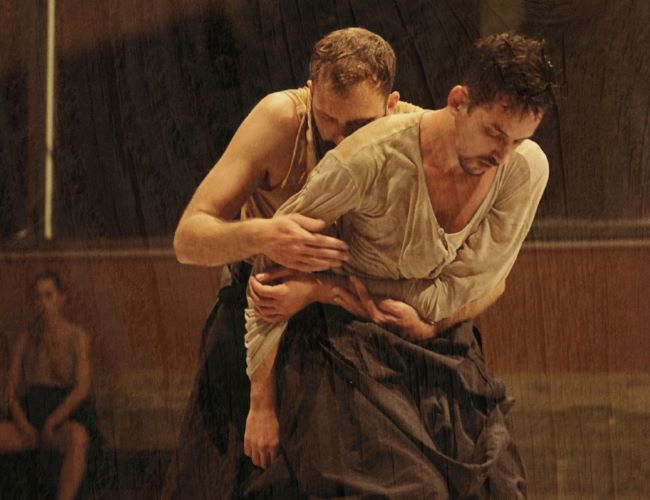 Art will be the theme for June 16th, with a performance of Pardes, choreographed by Noa Wertheim, accompanied by a discussion with Wertheim on Vertigo and her artistic process.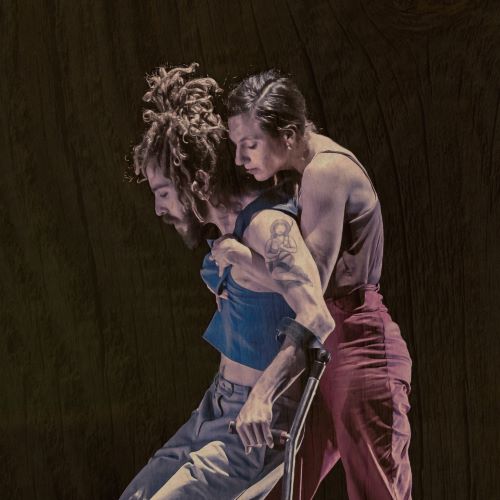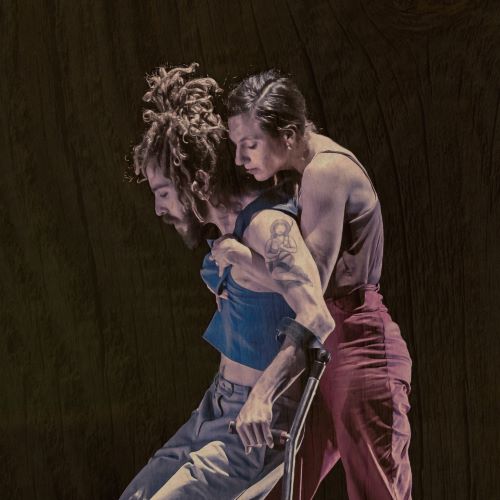 Community on June 17th will feature several events: a performance by Vertigo – The Power of Balance, a panel discussion on different perspectives on dance and disability, and an integrated dance workshop. (Link to my thoughts on Shape On Us)
In addition to these events, Liba, the site-specific video art exhibit returns to the caves of the Beit Guvrin-Maresha National Park and will be on display through July 14, 2022. Selections from works choreographed by Noa Wertheim and performed by Vertigo Dance Company – Pardes, Leela, Yama and Birth of the Phoenix, are projected on the walls of the cave.
The full list of events and tickets are available on the Vertigo Dance Company website.